Speedway Takes Ownership of Express Mart Chain
Get great content like this right in your inbox.
Subscribe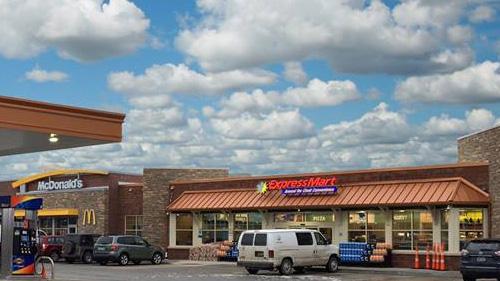 ENON, Ohio — Speedway LLC's retail network continues to grow with the addition of nearly 80 Express Mart convenience stores in New York.
Speedway, the retail arm of Marathon Petroleum Corp. (MPC), closed on its acquisition of the petroleum marketing and convenience retailing assets from Petr-All Petroleum Consulting Corp.
The late Frank Borer founded Petr-All in 1975 in Dryden, N.Y. The company opened the first Express Mart c-store in 1989. Petr-All grew the chain to 78 company-operated stores most recently under the management of Daniel Twombly, president of finance; and Mike Askwith, president of marketing, planning and store operations.
Primarily located in the Syracuse, Rochester and Buffalo markets, the stores will be rebranded to Speedway.
Matrix Capital Markets Group Inc. provided merger and acquisition advisory services to Petr-All, which included valuation advisory, marketing the business through a confidential, structured sale process, and negotiation of the transaction.
"The decision to sell our family business was a hard one," said the Borer family, which remained active in the company. "The compassion, professionalism and attention to detail that Matrix brought to the project made the decision easier. They worked with us and on our behalf from beginning to end. We are thrilled with the outcome."
The transaction was managed by Spencer Cavalier, managing director; Sean Dooley, vice president; Christian Klawunder, senior associate; and Kyle Tipping, analyst.
Thomas Kelso, managing director and head of Matrix's Downstream Energy and Convenience Retail Group, and Robbie Radant, director, also advised on the transaction.
"We have been very fortunate to have a long-term relationship with the Borer family and their exceptional management team, led by Dann Twombly and Mike Askwith," Cavalier said. "Over the years we watched them grow and manage a best-in-class convenience retailing company, and it has been an honor for us to advise them on this successful transaction."
Roderick McDonald, Dennis Brown, and Martin Schwab of Bond, Schoeneck & King PLLC served as legal counsel for Petr-All.
As Convenience Store News previously reported, MPC will divest five locations to satisfy conditions set by the Federal Trade Commission (FTC).
According to the FTC, the deal would harm competition for retail gasoline and retail diesel in five New York markets: Farmington, Fayetteville, Johnson City, Rochester and Whitney Point.
The terms of the proposed consent order require MPC to divest to Sunoco retail fuel assets in those five markets within 90 days after the Speedway-Express Mart deal closes.
Enon-based Speedway is the nation's second largest company-owned and -operated c-store chain with approximately 2,740 stores in 21 states.