TahiniBAR Energy Bars
Varieties include Cocoa Nibs, Pistachio and Vanilla.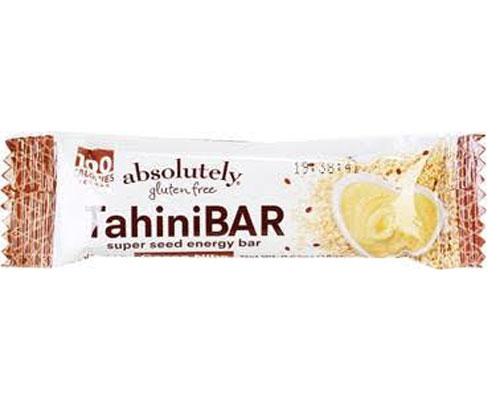 Absolutely Gluten Free enters the energy bar category with the launch of TahiniBAR, a 100-calorie grab-and-go sesame seed snack. The 100 percent gluten-free treat is available in three varieties — Cocoa Nibs, Pistachio and Vanilla — all of which are certified kosher and dairy-free. According to the maker, demand for authentic Mediterranean food, the growing market for healthy portable snacks, the gluten-free movement, and the expectation of new textures and flavors are all factors that will make TahiniBAR appealing to consumers.