Tastykake Kake Chips
New snack comes in Birthday Kake and Salted Caramel varieties.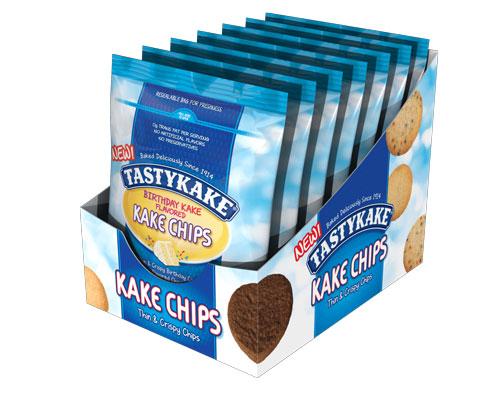 Snack brand Tastykake introduces Kake Chips, a new product that combines the crunch of a chip with the sweetness of cake. Kake Chips are currently available in two varieties: Birthday Kake and Salted Caramel. Made with zero grams of trans fat per serving, Kake Chips contain no artificial flavoring or preservatives. They are available in 6-ounce bags with an estimated retail price of $2.99. Kake Chips are available everywhere Tastykake is sold.