Tastykake Limited-Edition Spring 2018 Offerings
A Strawberries & Creme Pie and Lemon Mini Donuts among the new items.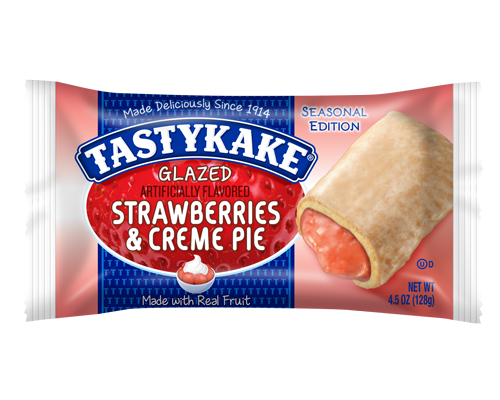 Tastykake is rolling out a trio of new limited-edition offerings for spring 2018. The Strawberries & Creme Glazed Pie is made with real fruit, a glazed pie crust, and a strawberries and creme-flavored pie filling. Each pie is 4.5 ounces. The Lemon Mini Donuts feature a lemon-flavored cake doughnut dusted with a powdered sugar coating. They're available in 2-ounce packs of six doughnuts. The Peach Cobbler Mini Donuts feature a white cake doughnut coated in a sweet, crunchy layer of peach cobbler crumble. Each single-serve six-count pack is 3.4 ounces. All three new products will be available through June 2 for an estimated retail price of $1.79 each.