TravelCenters' C-store Segment Faces Competitive Pressures
Get great content like this right in your inbox.
Subscribe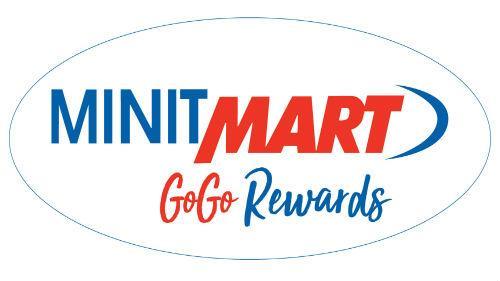 WESTLAKE, Ohio — TravelCenters of America LLC's (TA) convenience stores are still struggling to find their footing; however, company executives hope recent steps will bolster the segment.
According to TA's second-quarter numbers, site-level performance of the company's standalone c-stores improved slightly relative to the first quarter. Specifically, site level gross margin in excess of site level operating expenses declined 1.9 percent year-over-year in the second quarter, compared to a decline of 8.4 percent year-over-year in the first quarter, said CEO Andrew Rebholz.
The decline was primarily driven by the decline in fuel gross margin and an increase in credit card transaction fees, he explained during TA's second-quarter earnings call on Aug. 6.
Better management of operating expenses drove improvement in site level gross margin performance relative to the first quarter, he added.
However, "competitive headwinds in particular at our standalone convenience stores are still a hurdle," Rebholz said.
"Since June 2017, 26 of our stores have had a new competitor enter the market and the declines of those stores accounted for approximately 41 percent, 49 percent and 100 percent, respectively, of the declines for the entire segment in fuel sales volume, nonfuel revenues and site level gross margin in excess of site level operating expenses," he explained.
In a bid to beat the competition, TA's Minit Mart c-store chained launched the GoGo Rewards loyalty program in July, as Convenience Store News previously reported.
Members will earn 20 points for every $1 spent in store and 10 points for every gallon of gas purchased. Points can be redeemed for store merchandise or discounted fuel prices and exchanged for $5 Minit Money certificates to be used as cash for in-store purchases.
In addition, members are eligible to participate in clubs that allow them to receive the eighth item free after purchasing seven eligible club items. Club categories include carbonated beverages, coffee, energy drinks, fountain drinks, pizza slices and king-size candy bars.
According to Rebholz, the loyalty program has been implemented at 36 sites in Kentucky, and TA will complete the rollout market by market during the third quarter.
"Whether this will be enough to improve the performance and returns associated with our investment in these stores, to a point that warrants continuing with the current strategy, remains a question that I'm confident will be answered in a reasonable period of time," he said.
When asked on the call if a decision to "fish or cut bait" in the convenience store business would be made in quarters or a year or more, the chief executive said he thinks "it's closer to the former than the latter that that we'll be able to tell where we're headed."
According to Chief Operating Officer Barry Richards, early indicators have been positive.
"We've distributed over 25,000 cards and have surpassed expectations for the number of customers who register their cards and to whom we're actively marketing and tracking data today," he explained.
"In the first few weeks since the program has gone live, we've seen a 5-percent lift in nonfuel sales when comparing July's performance at these stores with the same days a year. Our average transaction size for customers using the new rewards card is nearly twice the total of non-loyalty transactions," Richards said, adding the c-store chain has seen "great redemption rates" for its clubs and points.
C-store Segment Q2 Numbers
In the convenience store segment, fuel sales volume decreased by 1.2 million gallons, or 1.9 percent, primarily due to the increased competition, according to Chief Financial Officer Bill Myers.
Fuel gross margin decreased by $700,000, or 4.5 percent, primarily driven by the decline in fuel sales volume.
As for nonfuel numbers, revenues decreased by $2.3 million, or 3.2 percent, in the 2018 second quarter vs. the same period in 2017 primarily due to a decrease in nonfuel revenues on the same-site basis.
Nonfuel gross margin decreased by $184,000, or 0.7 percent, from the second quarter last year, and nonfuel gross margin percentage was 35.8 percent in the second quarter of 2018 compared to 34.9 percent in the second quarter, of 2017 he added.
The increase in nonfuel gross margin percentage was primarily the result of a change in the mix of products sold, Myers noted.
Based in Westlake, TA's nationwide business includes travel centers located in 43 U.S. states and in Canada, standalone convenience stores in 11 states and standalone restaurants in 13 states. Its travel centers operate under the TravelCenters of America, TA, Petro Stopping Centers and Petro brand names. TA's convenience stores operate principally under the Minit Mart brand name. Its standalone restaurants operate principally under the Quaker Steak & Lube brand name.