Van Holten's Pickle Cutz
The fresh pickle slices are available in dill and spicy varieties.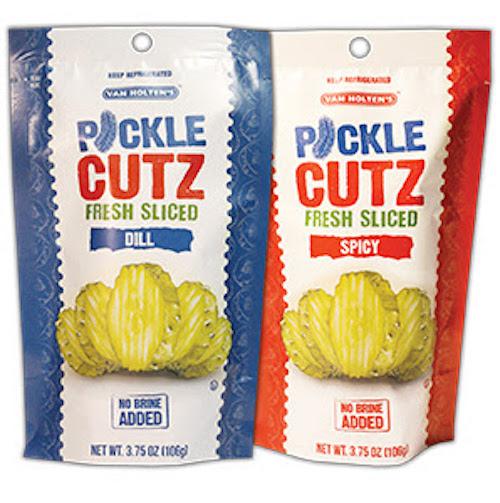 Van Holten's introduces a fresh sliced, refrigerated pickle in a single-serve pouch to its product line. The grab-and-go snack features half-inch thick, crinkle-cut pickle slices in both dill and spicy varieties. Pickle Cutz are fresh packed and feature no additional brine. The product is gluten free, fat free, low calorie and Keto friendly. Pickle Cutz will soon be available through DOT and other distributors throughout the U.S. The product was featured at the 2018 NACS Show.