Vollrath Conveyor Toasters & Ovens
More than 30 new products designed to be operator friendly.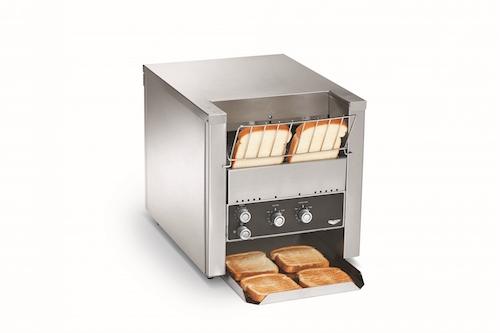 The Vollrath Co. launched a full line of high-quality, American-made conveyor toasters and ovens. The more than 30 new products are designed to be operator friendly with a durable and compact design, and are manufactured to UL and NSF standards. Vollrath's new line includes: conveyor toasters, conveyor pizza ovens, conveyor sandwich ovens, cheese melters/finishing ovens, and a contact toaster. Each product in the line has variable speed controls to achieve desired doneness and allow for real-time adjustments. The equipment also includes a maintenance-free drive system featuring a stainless-steel drive chain that does not require lubrication.