12/08/2020
Year in Review: Industry News Around COVID-19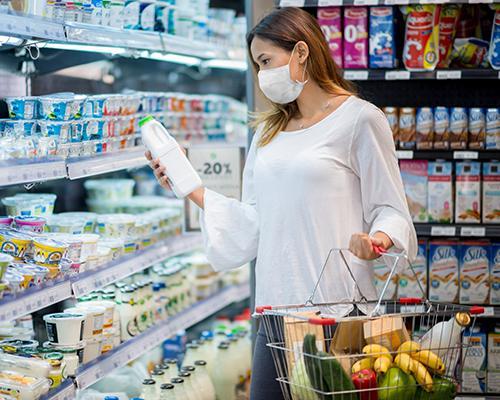 NATIONAL REPORT — January started out like a typical year, but as we know now 2020 was anything but typical. The COVID-19 pandemic not only threatened the U.S. public health, but it also drove up uncertainty and unemployment rates.
Despite the challenges that they faced, c-store retailers stepped up as essential businesses. When its collective back was to the wall, the convenience channel shined making the health and safety of its customers and associates its No. 1 priority.
These are the top 10 COVID-19 pandemic headlines of 2020, as reported by Convenience Store News Online:
1. C-store Retailers Taking Precautions to Protect Customers
Deep cleaning, checklists for workers and notes to customers are among actions being taken.
2. Homeland Security Recognizes C-stores as Essential Businesses
The guidance, however, is advisory and not a federal directive to states.
3. Cancelled: NACS Show 2020 Will Go Virtual
The association plans to provide full refunds to all registered attendees and exhibitors.
4. Truckstops & Travel Plazas Remain Open to Serve the Need of Truckers Transporting Goods
These facilities continue to provide food, fuel and other essential amenities like showers.
5. C-stores Cease Self-Serve Food & Beverages Due to Coronavirus
Retailers suspend multiple offerings while shifting others to prepackaged or employee-served.
6. C-store Retailers Hiring Thousands to Serve Customers During COVID-19 Crisis
GPM Investments, Kwik Trip, Love's, 7-Eleven and Thorntons are adding more employees.
7. Convenience Store Chains Support Workers With Raises, Bonuses & Paid Time Off
7-Eleven and Yesway enhance their paid time off policies, while Love's and Wawa increase their hourly wages.
8. Poll: Three-Quarters of C-store Retailers Say COVID-19 Has Negatively Impacted Their Sales
Staying in stock and keeping employees safe are top concerns.
9. Average Fuel Buying in U.S. Dropped to 2.8 Transactions a Month Between March 1 & May 31
Cities in the Great Lakes region and Texas saw more frequent fuel visits, while California and the East Coast saw the fewest.
10. Nationwide Coin Shortage Impacts C-store Industry
The scarcity is largely due to a cash flow problem COVID-19 created when consumers started to buy more online.