Yesway Hosting Monthlong Grand Opening Tour for Texas Stores
Get great content like this right in your inbox.
Subscribe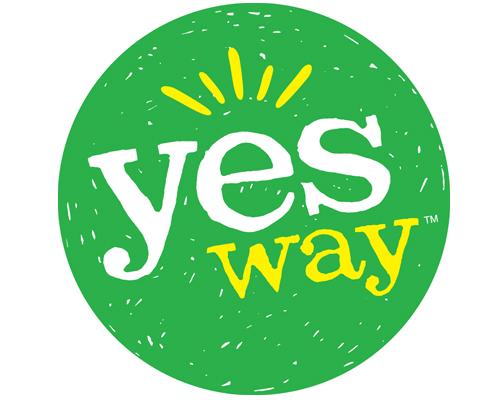 DES MOINES — Yesway is showing its Texas pride with a monthlong tour of its recently opened convenience stores in the state.
The "Yesway Grand Opening Event Tour" will showcase the company's 35 newly remodeled c-stores in Texas. The multi-city tour kicked off May 4 and runs through May 26.
During the tour, Yesway team members will be visiting select locations. Local first responders, performers from area schools, and representatives from several c-store suppliers — including Celsius Fitness Drinks, No Man's Land Jerky, Monster Energy, ICEE Slush Puppy and The Coca-Cola Co. — will also be on hand.
In addition to participating in activities, giveaways and food sampling, customers will be able sign up for the retailer's loyalty program, Yesway Rewards. Members earn "Smiles" for each dollar spent on fuel or in-store merchandise, which can be redeemed for an array of in-store products, including fountain drinks, Yesway-branded coffee, roller grill items, and Yesway travel mugs.
According to Brian Trout, Yesway's senior vice president of operations, the Texas-store grand openings mark an exciting time for Yesway.
"We are thrilled about the growth of our portfolio in Texas and look forward to serving our local communities and delivering terrific customer service to everyone who visits our stores," Trout said. "We promise to give all of our customers a consistently excellent shopping experience and to make their lives easier and a bit more pleasant every day."   
Tour stops include:
May 4: 1033 Cherry in Baird

May 5: 510 E. Frontage Road in Hawley

May 11: 2001 Lamar Street in Sweetwater

May 12: 4201 College Ave. in Snyder

May 18: 214 East Walnut Street in Coleman

May 19: 400 S. Main Street in Winters

May 25: 5194 Buffalo Gap Road in Abilene

May 26: 5002 South 14th Street in Abilene
"It is our mission to be both an exceptional convenience store retailer and a valued member of the communities we serve. We pledge to make a difference by supporting local citizens and organizations that do the same," said Yesway's Chairman and CEO Thomas Nicholas Trkla. "This goes beyond having well-stocked shelves, serving freshly brewed coffee and an assortment of fresh food, and making sure our stores are always neat and clean. We formally recognize and actively support local charities, civic organizations, first responders, and those who serve or have served in the military — those who make a difference in the lives of others, and who go above and beyond while asking nothing in return."
Last spring, Yesway acquired 35 Wes-T-Go and Chillerz Convenience Stores in Abilene, as CSNews Online previously reported. At the time, the stores joined Yesway's c-store portfolio centered in Iowa and Kansas.
The company has grown its c-store footprint since the deal, and now operates in Iowa, Kansas, Missouri, Oklahoma and Texas.
Des Moines-based Yesway is the operating brand for BW Gas & Convenience. BW Gas is a division of Beverly, Mass.-based Brookwood Financial Partners.