Afri Cola Energy Drink
The high-caffeine cola from Germany is now available in a 330-milliliter slimline matte can.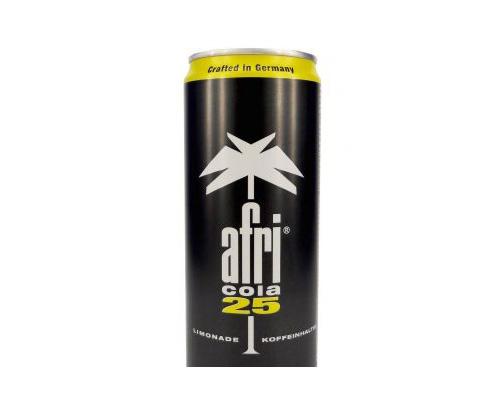 Afri Cola USA introduced a 330-milliliter slimline matte can at the 2018 NACS Show. The new packaging joins the brand's iconic 330-milliliter glass bottle. Afri Cola, billed as the "original premium cola energy drink," is a high-caffeine cola product from Germany that first hit the U.S. market in mid-year 2017. According to the maker, the new slimline matte can will continue to attract diehard fans, as well as draw a new generation of selective beverage drinkers who appreciate its use of real sugar and natural ingredients, and the extra energy that comes from its original high-caffeine formula.