AutoFry Mini-C Ventless Fryer
Single-serve, double-basket, countertop model joins Autofry line.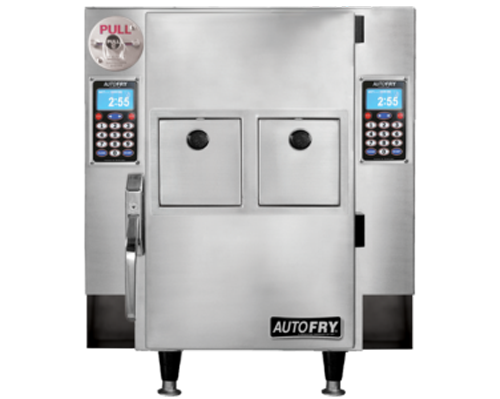 Motion Technology Inc. (MTI) expands its line of AutoFry ventless fryers with a new single-serve, double-basket, countertop model. Named the AutoFry Mini-C, this model is compact and suitable for businesses looking to promote a made-to-order concept, according to the company. Just like its counterparts, the AutoFry Mini-C is fully automated and enclosed. Equipped with its own built in ANSUL Fire Suppression System, it keeps employees safe. AutoFry's proprietary Simplifry technology offers multiple programmable presets, standby mode, heat/time compensation intelligence, and four language presets.