10/17/2018
Big Year Ahead for Technology Advances in the Convenience Store Industry
No longer are convenience stores laggards in the retail technology revolution. Developments over the past year reveal that c-store retailers are battling for consumers' hearts, minds and wallets, loaded with some of the most advanced technology available in the market today.
A year ago, we wrote about how the convenience store industry was moving beyond the basic requirements in their investment in technology. Our exclusive 2017 Technology Study showed c-stores were increasing their spending, especially on new customer-facing technology.
COVER STORY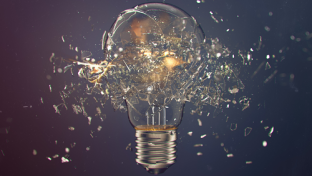 Change is happening fast, as consumers today want to shop whenever and however they want.
In the past month alone, we've posted numerous stories on CSNews.com that illustrate how c-stores are moving into the cutting edge of new technology. Some examples are:
Anderson, Ind.-based Ricker's began implementing frictionless checkout technology – similar to the type of technology used by Amazon Go – at its 58 convenience stores. The technology, which includes mobile payment, helps the c-store chain achieve its goal of providing best-in-class customer service through an omnichannel platform.

Shell Oil partnered with General Motors on the auto industry's first-ever embedded, in-dash fuel payment and loyalty experience. Available at Shell-branded gas stations in the United States, the platform allows customers to use Shell Pay & Save within GM Marketplace to pay for their fuel directly from their GM vehicles' infotainment screen, and earn and redeem Fuel Rewards program savings.

Yesway, Double Quick and Murphy USA all reached membership milestones with their loyalty rewards programs.

Wawa rolled out a pilot test of new checkout kiosks on wheels to speed up customer service at busy times. These separate counters accept card payments only, and include a small counter to place drinks, food and other purchases while customers are being rung up. Each kiosk is outfitted with a barcode scanner, a credit card reader and a plastic bagging system, all in a total footprint no larger than a mailbox.

7-Eleven said it will join the list of retailers accepting tap-to-pay payments via Apple Pay. Other c-stores currently accepting Apple Pay include Casey's General Stores, Corner Store, ExtraMile and QuikTrip.
Our October issue cover story examines six technologies that we believe are changing the game for convenience store retailers. The consumer demand for personalization, engaging shoppers across multiple channels, voice ordering, frictionless commerce, the vehicle of the future and The Internet of Things are all disrupting traditional retail practices. 
Today's forward-thinking convenience store retailers are adapting and enhancing solutions to do more than just keep pace with the competition. They are defending their ground as the purveyors of "convenience" — even as the consumer perception of "convenience" continues to evolve.