Casey's General Stores Begins Checking Off Boxes of Value Creation Plan
Get great content like this right in your inbox.
Subscribe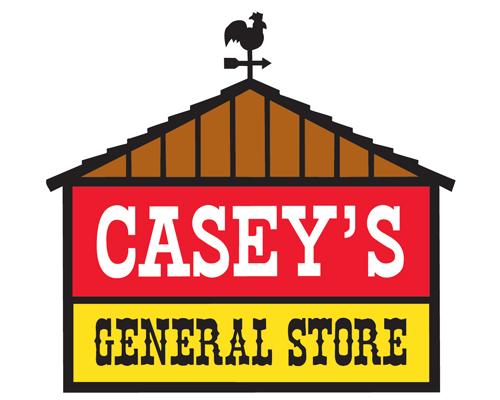 ANKENY, Iowa — On track. That's how the leadership of Casey's General Stores Inc. describes the key initiatives of the company's value creation plan, unveiled in March. 
Casey's President and CEO Terry Handley told investors during the company's first-quarter fiscal year 2019 earnings call on Sept. 11 that the retailer completed several key milestones of the value creation plan over the course of the last quarter.
"Our multi-year, long-term plan is comprised of several key programs and value drivers, including a new fleet card program, price optimization and digital engagement programs, as well as a continued focus on controlling operating expenses and capital reallocation," Handley explained. "We are confident these key initiatives will drive accelerated growth and profitability, and deliver increased returns for our shareholders."
One of Casey's first moves under the plan is to implement a fleet card program. According to Handley, this program "represents a more aggressive approach to better address this important customer category." 
In the spring, Casey's tapped FleetCor as its vendor partner for the program and this past quarter, the retailer onboarded a new fleet card manager to work with FleetCor.
"Together, they will be launching this new program in October," he said. "We expect to see benefits from this program in Q3 of fiscal 2019, resulting in an incremental lift in fuel volume and in-store sales driven by increased traffic."
In addition to the fleet card program, Casey's has begun executing on its fuel product optimization program.
"During the quarter, we converted an additional 592 stores to biodiesel and 78 stores to premium or diesel. By the end of Q2, we will add one of these products to 344 additional locations. Biodiesel, regular diesel and premium fuel all carry a significantly higher margin than other fuel products," Handley said. "We believe these will have a positive impact to our overall fuel margin going forward."
Price optimization is also a key prong in the retailer's strategy for creating value. According to the chief executive, this initiative will allow Casey's to leverage the sales data generated by its network of stores, combined with market data, to make centralized, rules-based pricing decisions at the pump and in the store, "which will improve sales and margin in every category throughout our network."
Casey's selected PriceAdvantage as its platform for fuel optimization, and Dunnhumby as the platform for its grocery and other merchandise category, as well as its prepared food and fountain category.
The retailer will begin piloting fuel optimization this month, with a plan for a network-wide rollout later this fiscal year. It will begin testing price optimization inside its convenience stores over the course of the second and third quarters, with a planned rollout of select items to begin later this fiscal year.  Then, in the first quarter of fiscal 2020, it will expand the program to all remaining categories.
"This program represents a fundamental shift in our marketing process for both fuel and in-store purchases, supported by an increased visibility onto our pricing and promotion strategy. We are excited about this initiative and the benefit we believe it will bring to the company," Handley said.
Distribution Review
Going hand-in-hand with Casey's planned growth is a review of its current distribution system.
"In anticipation of the increased sales volume generated by the value creation plan and new store growth, we are currently in the process of evaluating our distribution system to identify long-term optimization opportunities with a focus on cost and efficiency. This review is expected to be completed in the next 30 days," Handley reported.
As he explained, the review is driven by a combination of several things: unit growth, the value creation plan, and evolution in in-store product offerings.
"As we continue to grow the enterprise with the number of units we have; to ensure that we can support those stores and, as we anticipated after the construction and opening of our Terre Haute [Ind.] facility, we would have to be looking in the near term for what might be distribution center No. 3," Handley said.
"But we also wanted to make sure that was the right play, so we have undergone a very significant study internally and are working hard to complete that here in Q2, so we can come back to the board of directors and provide them with a recommendation of what our next steps would be," he added.
In conjunction with the value creation plan and the increase in sales from those initiatives, Casey's also see opportunities in terms of different product mixes — like fresh products — and high-volume stores that may need delivery more than once a week.
Cost-effective opportunities could include third-party distribution opportunities, which may be in combination with distribution center No. 3 or an alternative to a new facility. 
"While the rapidly evolving retail landscape continues to prove challenging, we have taken transformational steps to enhance store performance and deliver long-term profitable growth," he said. "Moving forward, we believe Casey's has the right team in place and the correct strategy to successfully execute on the next chapter and drive significant long-term shareholder value."
Ankeny-based Casey's General Stores operated 2,085 convenience stores in 15 states as of July 31.