Casio Bluetooth Connected Cash Registers
A dashboard on the Casio Connect App provides a snapshot of sales, transactions and more.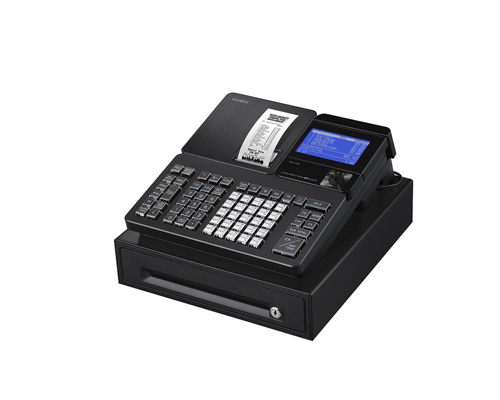 Casio America Inc. is releasing its connected cash registers, the PCR-T540 and PCR-T2500, to the U.S. market. Designed for medium and small businesses, these registers are equipped with Bluetooth connectivity to Android/iOS smartphones/tablets and feature a variety of support tools to keep tabs on real-time reporting and manage efficiency via the cloud. The Bluetooth communications capabilities eliminate the need for extra cabling and allow the terminals to be a placed in a location that best suits the needs of the business. Via the Casio Connect app, users can set up, transfer program data to the cash register, and execute daily X/Z reports via the Bluetooth connection. The app will transfer the X/Z sale totals (financial, transaction, department, cashier, PLU, group and hourly) automatically to a remote cloud server at no additional expense. Additionally, a dashboard on the app provides a snapshot of sales, number of transactions, and a calendar of daily historical sales, while a graph shows the daily sales for the day, last week, month or year. These registers also come with a RS-232 port for a credit card terminal/scanner, one cash drawer port, and one SD Card slot. The PCR-T540 has a suggested price of $299.99 and the PCR-T2500 $399.99.