Dannon Oikos Nonfat Yogurt Drinks
Available in four varieties, the beverages contain active cultures.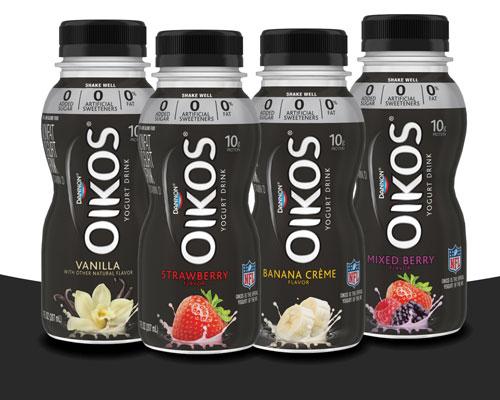 Dannon Oikos Nonfat Yogurt Drinks, a new line of grab-and-go yogurt beverages, is made without any added sugar or artificial sweeteners. The products contain active cultures, which help decrease lactose content, and are gluten free, according to the maker. The yogurt drinks are available in vanilla, strawberry, mixed berry and banana cream varieties. At 110 calories per 7-ounce serving, the new product from DanoneWave Away From Home offers 10 grams of protein per serving.