Déjà Vu? Walmart Opening More Convenience Stores
Get great content like this right in your inbox.
Subscribe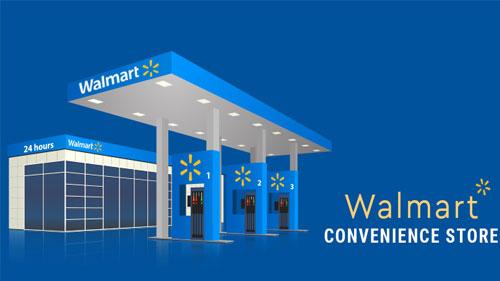 Last week, a local newspaper announced Walmart's plans to open more convenience stores in the Dallas-Fort Worth market. Its new 2,900-square-foot c-store in Plano, Texas, is part of the mega-retailer's strategy to find ways to be more convenient to its customers — a strategy that also includes experiments with online ordering and delivery, curbside pickup and pickup towers.
Three more of these convenience stores are planned for the Dallas market. These stores follow a Walmart c-store concept that opened last year in Rogers, Ark., near the company's Bentonville headquarters. As reported by Convenience Store News, that 2,500-square-foot store replaced a small fueling station and single-employee kiosk.
Later in 2017, Walmart opened a more traditional c-store in Fort Worth, Texas, complete with an ICEE machine, roller grill, and walk-in beer cave.
The newest planned stores feature eight fuel pumps and are situated in the parking lots of Walmart Supercenters that didn't already have fuel offerings.
If all this seems like old news to you, it's probably because Walmart has been eyeing the convenience channel for at least the past 25 years. I remember writing about Walmart's designs on the gas station/convenience channel when I was the executive editor of Discount Store News, a Lebhar-Friedman publication, in 1990.
Periodically over the years, Walmart would open a "test" convenience store (usually somewhere near its Bentonville headquarters or in Dallas, a close-by test market). Each "test" would eventually be closed down — sometimes quietly; other times, the company would make an excuse, such as it felt focusing on its Sam's Club or Neighborhood Markets or Supercenter businesses would bring a better return on investment.
This latest investment in convenience is typical of Walmart's efforts in this area. In 2011, the retailer launched Walmart Express in another apparent attempt to go after the dollar store and convenience store markets. By the end of 2015, it grew the Express banner to more than 100 stores, before closing all of them in January 2016.
Even earlier than that, in March 2014, I took a group of convenience store foodservice executives to see the just-opened Walmart to Go unit in Bentonville. In general, our c-store friends were unimpressed with the new convenience store by the retail giant. It wasn't long before the Walmart to Go concept ended up on the scrap heap alongside so many previous Walmart convenience store plans and trials.
So, is the fate of these newest Walmart convenience stores going to be different from those earlier experiments?
We should never underestimate a company that has rung up such a long and successful track record to become the world's largest retailer. However, Walmart's past failures in the convenience channel leave me with a healthy skepticism that this new effort will be any different.
What do you think