Farmer Brothers Premium Hot Tea Line
Five of the new teas are organic.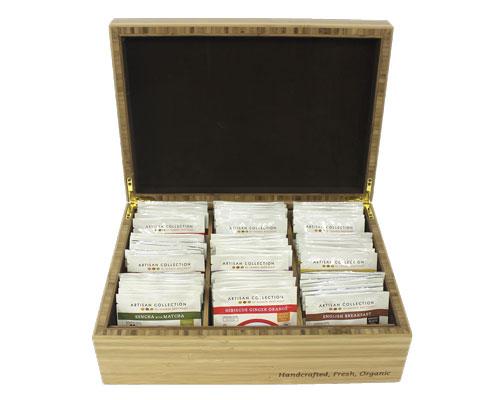 Farmer Bros., a national coffee roaster, wholesaler and distributor of coffee, tea and culinary products, announces the release of its new Artisan Collection Specialty Hot Teas. The line was launched as part of its five-year anniversary of the Artisan Collection of specialty coffee. The teas feature seven specialty blends: Organic English Breakfast Black Tea, Organic Chai, Spice Black Tea, Organic Chamomile Lavender Mint Herbal Tea, Organic Hibiscus Ginger, Orange Herbal Tea, Organic Lemon Ginger Green Tea, Cranberry Blood Orange Black Tea, and Sencha with Matcha Green Tea.