Grizzly Premium Dark Select
New moist snuff style is made with 100% American tobacco.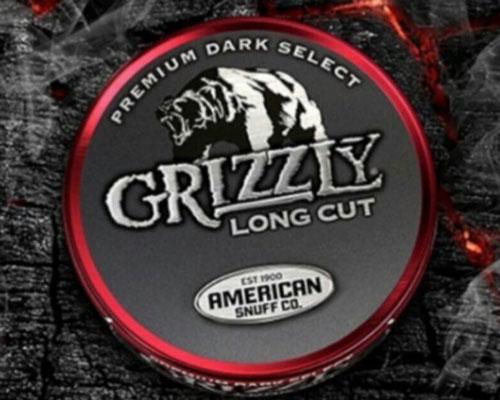 American Snuff Co.'s Grizzly brand is expanding distribution of its new Grizzly Premium Dark Select moist snuff style nationally. Grizzly Premium Dark Select is made with 100 percent American tobacco and boasts a natural taste, with a hint of sweetness and a unique smoky flavor, according to the maker. The new style joins the brand's Dark family of products, which also includes Grizzly Premium Dark Wintergreen, Grizzly Premium Dark Wintergreen Pouches, and Grizzly Premium Dark Mint. Grizzly uses "dark tobaccos" for all of its Dark family products. It's a specific type of tobacco known for having a richer, more robust flavor profile. Dark styles are "fire-cured," a process that adds a rich smoky flavor and reduces the bitterness.