Hoshizaki America Display Cases With LED Lights
The refrigerated cases feature a curved front glass display.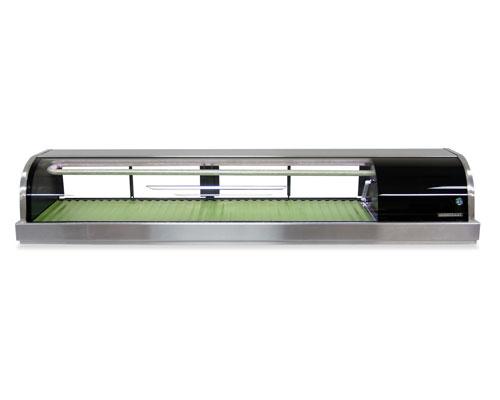 Hoshizaki America has incorporated energy-efficient LED lights to illuminate the inside of its stainless-steel countertop refrigerated display cases. Available in a variety of sizes, the cases feature a curved front glass display, and the side breathing, self-contained refrigeration unit can be configured to the right or left side. All models include a NSF-approved thermometer, 5.6-inch plate display on top, and full complement of interior food mount plates with radius grooves. The display cases feature a large front to back interior (11 inches) and sliding-glass entry doors that give operators easy access to the entire refrigerated compartment.