Looking Back, Looking Ahead
Get great content like this right in your inbox.
Subscribe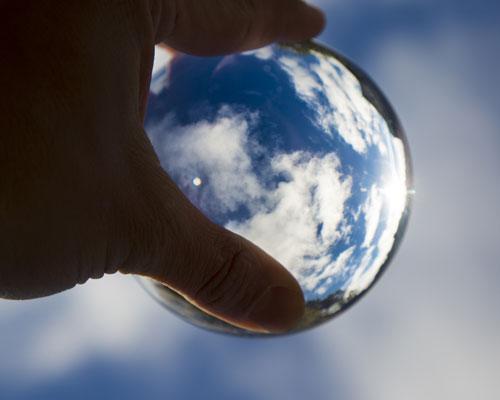 Once again, we're at the end of a busy, event-filled year in the convenience store industry. Last December, my column focused on events that were both significant when they happened and, I felt, would likely have longer-range implications for the industry into 2017.
I think it's a good time to assess how those events and trends panned out, and project some new ones for 2018:
After a series of acquisitions, I felt that Alimentation Couche-Tard was "poised to shake up the convenience store scene in 2017." It appears that the Canada-based retailer is meeting the challenge to rebrand the several thousand stores it has acquired in North America and Europe to Circle K. All the retailer's locations around the world are expected to be rebranded to its new global Circle K brand by 2018. With the company sharing worldwide best practices, which has helped improve its game in the critical fresh food and beverage arena, Circle K will continue to shake things up in 2018. The other big chain to watch in 2018 is 7-Eleven. Fresh off its surprise acquisition of Sunoco, 7-Eleven appears to be on the verge of a breakout year for innovation in both products and services.


 

A year ago, amid talk of Amazon.com's potential plans to open brick-and-mortar convenience stores, I told readers to watch how the giant online retailer would bring exciting innovations to the convenience market. In 2017, Amazon plunged into the brick-and-mortar grocery field with its acquisition of Whole Foods but, perhaps more importantly, this disruptor has provided fuel for lots of innovation in the c-store industry, particularly in mobile ordering and home delivery. Figuring out how to profitably get product that last mile from the store to the home is going to be the Holy Grail for retailers in the coming year.


 

Two other events of 2016 became trends in 2017. Fuel-free stores are multiplying, with Sheetz, QuikTrip, Kwik Trip and others planning more of these stores for urban or college-town locations. Dollar General unveiled its new smaller DGX concept early this year in Nashville. While the dollar store chain has only opened a handful of these smaller units, dollar stores in general will remain a major competitor to c-stores in the coming year because of their continued expansion in traditional c-store product categories.
For the c-store industry, 2017 was a good year. In-store sales and profits didn't grow quite as robustly as in 2016, but they were still at record levels. And business should remain strong into the near future. Nielsen projects that between now and 2021, c-stores will be the only brick-and-mortar channel to grab a larger share of total retail sales.
For Convenience Store News, 2017 was also a strong year. Our fourth-annual Top Women in Convenience awards event celebrated 50 of the industry's highest-achieving women executives, including five impressive Women of the Year. Also, our 31st annual Hall of Fame drew a record crowd of more than 130 retailers and suppliers from the convenience store community. And the CSNews editorial staff added more hardware to our trophy case last month with a first-place award for Best Article/Series of Articles in the B-to-B Retail category at the 2017 Folio: Eddie and Ozzie Awards.
It was another rewarding year, and I'm once again reminded of what an honor it is to be part of this vibrant, challenging and fun industry.