Sponsored Content
Make More Money With Your Beer Cooler
Get great content like this right in your inbox.
Subscribe

I spend a lot of time traveling the country and talking to C-store operators about their business, goals, and what they want to accomplish with the beer category. The most frequent opportunity that operators struggle with? How to grow foot traffic. The key to growing inside sales is increasing foot traffic, and the first step in assessing foot traffic health is to look at your regular shopper base. In C-stores, 98 percent of beer sales are baseline, with just 2 percent attributed to incremental sales1. This means that shoppers come to C-stores with a brand and package in mind. C-store shoppers are habitual. On average, they make 26 trips per month, 85 percent more than non-beer shoppers. They also are loyal. Nearly two in three buy at the same store or chain everyday2 .Lastly, they are particular. If they can't find their preferred brand and package, 33 percent of beer shoppers will leave and not return3. That's why maintaining a proper beer assortment is essential.
Four thousand new breweries opened in 20174 and C-store operators are inundated with suppliers coming in every day selling new above-premium products. We know what you're being asked to do and we understand the business is transforming. However, despite the allure of craft, 72 percent of all beer cases sold in the convenience channel are premium light and economy brands. On top of that, 40 percent of all items sold in C-stores represent 80 percent of revenue. Shelf space is valuable! Too often, we see operators lose focus on their core brands and give valuable cooler space instead to the slow-selling, high-margin SKUs. Fast nickels beat slow dimes every day.
Click play to view sales progression over time.
Small packs are key
In addition to ensuring customers can buy the brands they prefer, pack size matters. Ninety percent of beer transactions in C-stores are 12-packs or smaller. Small beer multipacks comprise three-quarters of category sales and provide one of the largest C-store basket rings — more than twice the average. Twelve-packs are especially important5. They rank as the No. 1 multipack in dollar sales and play a key role in two of the three occasions that drive shoppers to C-stores: relaxing and connecting.
Beer shoppers make their decision based on occasion. Because of that, every segment — from Mexican imports to premium lights to flavored malt beverages to economy beer — plays a role. Balance is critical, and to focus on just the hot brand or the top-selling item at the expense of balance can be damaging to your business.
Be sure to get the premium light and economy segments right.
Among the best things you can do for your business is to offer core SKUs and ensure you've got enough days of supply on hand. What are the core SKUs? In short: premium lights and economy brands, including brands like Miller Lite, Coors Light, Miller High Life and Keystone Light, which account for 72 percent of total case volume sold in C-stores. Together, these segments drive about 80 percent of beer trips.
These are the brands beer shoppers expect to find at C-stores. Shoppers over-index in their likelihood to purchase both premium lights and economy brands in the C-store channel.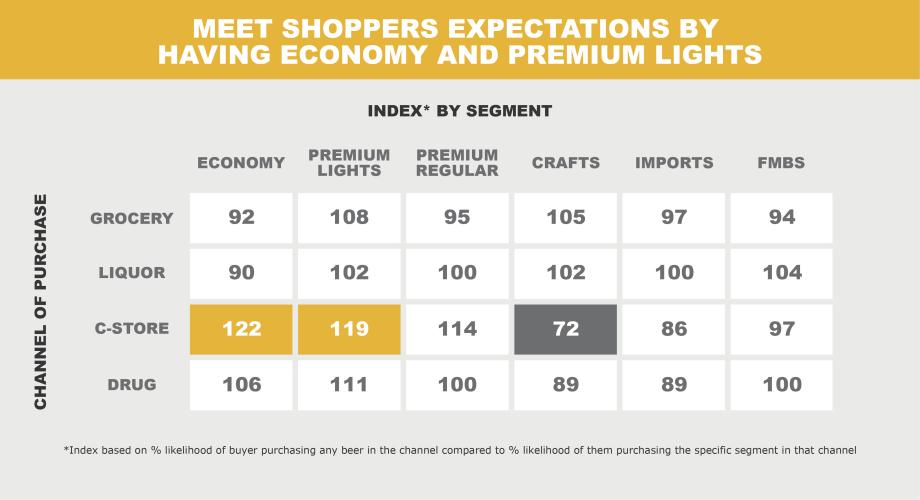 That's why it makes sense for C-stores to lean into premium lights to drive conversion. They are the largest segment and have the most consumer reach in the beer category6. Their shoppers spend the most per trip, and have nine times the rate of sale of craft and FMBs, and nearly three times that of imports7. Yet, since 2013, the number of premium light SKUs has fallen 5 percent despite the total number of beer SKUs increasing by 29 percent. When operators look to why their traffic is down, beer assortment is usually a good place to start. So, it's no surprise that in 2017, C-stores that carried both 12-packs of cans and bottles for the three major premium light brands (Miller Lite, Coors Light and Bud Light) sold 9.6 percent more beer on average than stores that didn't carry these core brands8.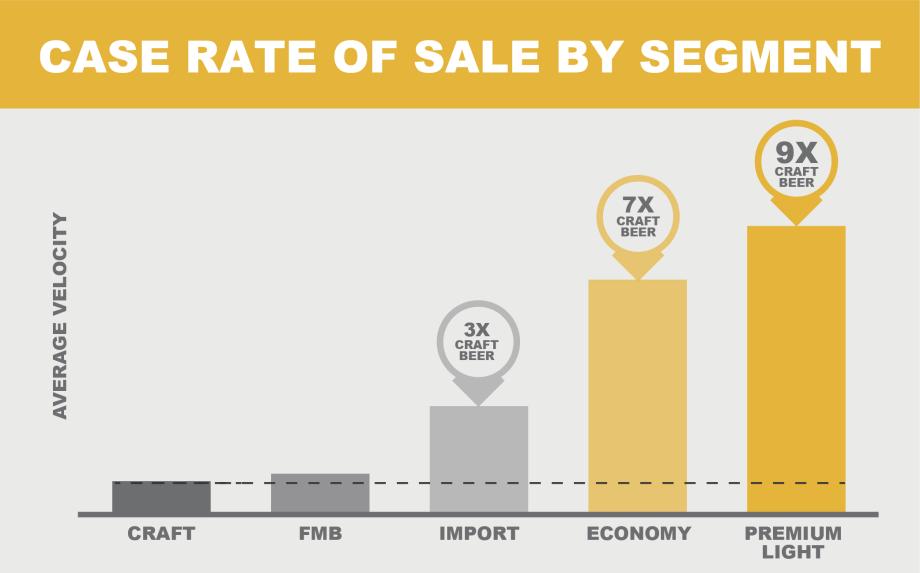 Economy brands are just as important. Economy shoppers are very loyal and have the highest exclusivity rates in the category. Nearly seven in 10 shoppers will drink only their brand. They spend more annually in C-stores than any other beer shopper ($249 per year) and take 12 percent more trips5.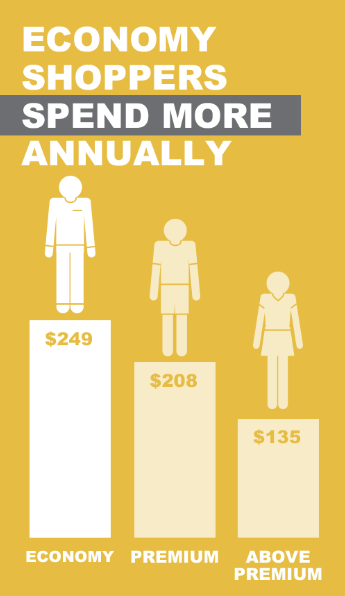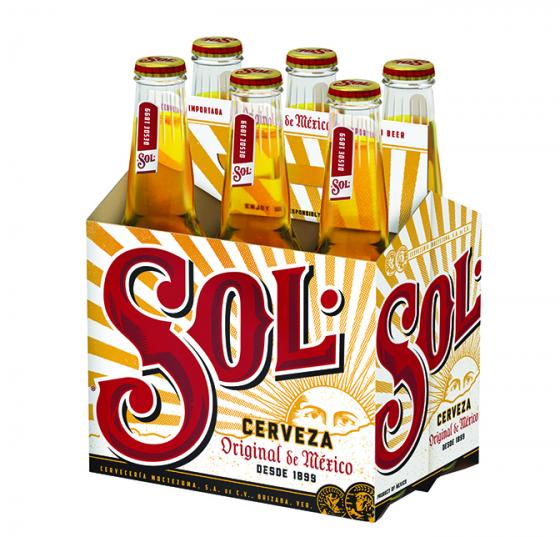 That's not to say imports aren't important to a retailer's beer selection. After premium lights and economy brands, imports hold a 17 percent share of all C-store beer purchases. The category is led by Mexican imports, which grew 20 percent or about $1 billion, in the C-store channel over the most recent three years8. Mexican imports are highly productive, but any suggestion those brands should gain additional shelf space at the expense of premium lights is misguided.
Though the craft segment makes beer industry headlines, the C-store channel doesn't tend to be a craft destination. Craft makes up only 6 percent of C-store beer purchases. In craft, be sure to stock national brands to maximize revenue, as those brands move 1.5 times faster than local brands9. As for local, be sure to offer any popular local options, but this should not be your focus.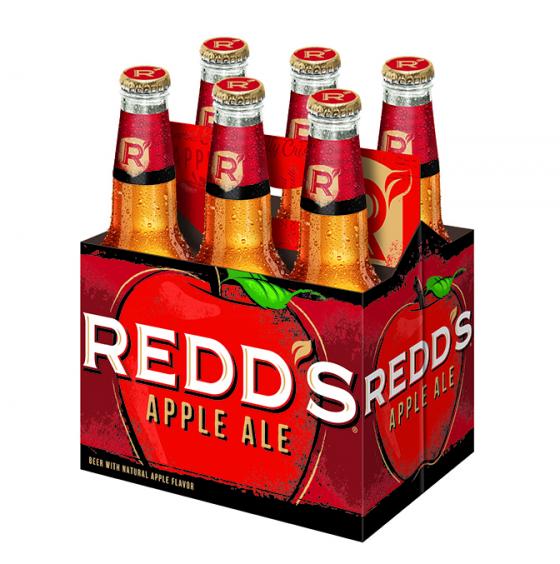 FMBs also are worthy of attention, especially in C-stores. The category is a major trip driver in beer, outpacing both crafts and imports10. FMBs over-index with millennial and Hispanic customers, two shopper groups that view C-stores as their primary beer destination. In FMBs, the top seven brands make up 84 percent of segment volume, generate $54 million in sales per item, and are 40 times more productive than all other FMB brands11. Be sure to give the big brands the space they deserve, and don't get carried away on variety.
Data cited: 
1 Nielsen AOD C-Store POS Volume Sales, 2017
2 5,000 c-store shopper surveys, January 2017; 2016 NACS convenience tracking program survey; NACS 2016 state of the industry.
3 PBM Store intercepts 2010-2015
4 Brewers Association 2017
5 Nielsen C-store, latest 52 weeks ending May 6, 2017; MillerCoors transaction analysis; 1.8 Billion C-store baskets
6 Nielsen Panel Data, Q3 2017
7 Nielsen C-store, L52wks 8/04/18
8 Nielsen Total US Convenience year-to-date Aug. 12,2017
9 Nielsen C-store analytics/space audit, Q4 2015
10 Nielsen Homescan 52we 12/17/30
11 Nielsen Total Convenience, L13 wks,  7/28/18
---
About The Building with Beer Blog

Building with Beer is MillerCoors's approach and selling method to drive category growth across each class of trade.  It comes to life in publications, presentations, and selling aps with our sales teams, distributor network and retailers.  This blog, the newest addition to Building with Beer, is focused on understanding the shopper and retailer insights that drive category growth specifically in C-Stores.  Each month we will share new category insights that will help you grow your business. 
The foundation of Building with Beer® starts with the most up-to-date, solid facts and insights. Since 2010, we've analyzed 800 million c-store transactions, conducted more than 6,100 shopper exit intercepts, studied more than 2.9 million in-store visitors and 52 million c-store baskets nationwide with VideoMining, and talked with c-store shoppers across the country in focus groups. Through our partnership with NACS, we studied 8,000 shoppers in the Annual Convenience Tracking Program, as well as firms representing 18,517 stores in the State of the Industry report to fuel our thinking.