MARATHON® Bars Primed to Excel in 2014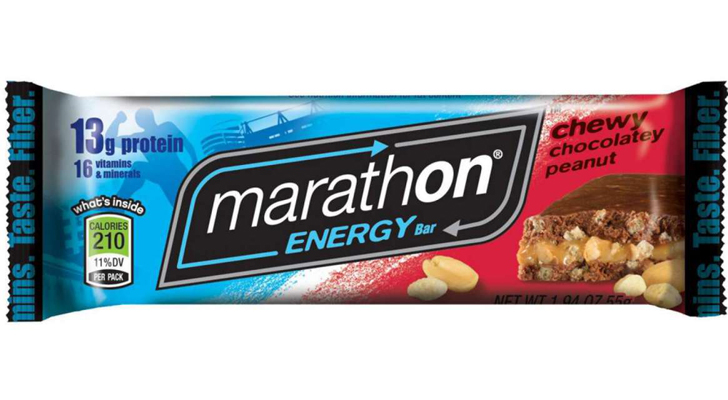 Shoppers of all activity levels seek out MARATHON® Bars, as they provide fuel to help people get through their own personal marathons – the daily challenges of everyday life.
New packaging for MARATHON® Bars no longer bears the SNICKERS® Brand logo. This move will unlock sales growth, as it better represents the nutrition-rich bars and elevates their health perception with discerning nutrition bar consumers.
MARATHON® Bars are fortified with a blend of essential vitamins and minerals, and they contain no artificial colors, flavors, preservatives or trans fats.
Choose from two flavors of MARATHON® Brand Protein Bars: Caramel Nut Rush and Chocolatey Nut Burst, and four flavors of MARATHON® Brand Energy Bars: Chewy Chocolatey Peanut, Chewy Peanut Butter, Crunchy Dark Chocolate and Crunchy Multi-grain.
An exciting marketing program -- including in-store displays, shopper events and social media -- will drive household penetration in 2014. Connect with MARATHON® Brand at www.marathonbars.com,facebook.com/marathonbar and twitter.com/marathonbars.