Pending Merger With Marathon Petroleum Isn't Slowing Down Andeavor's Growth Initiatives
Get great content like this right in your inbox.
Subscribe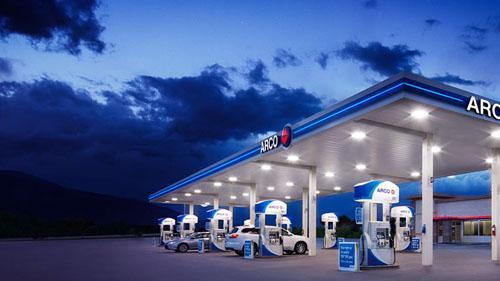 SAN ANTONIO — Andeavor's pending tie-up with Marathon Petroleum Corp. is not stopping the company from making progress on its own growth plans.
"We are committed to driving growth in our marketing business by adding new retail sites to the network, placing product into the highest-value branded distribution channels and growing our nonfuels convenience business," Chairman and CEO Greg Goff said during Andeavor's first-quarter 2018 earnings webcast on May 8.
Year over year, Andeavor grew its branded and retail store count by 31 percent, or 782 stores, to end the first quarter with 3,300 locations. The increase was based largely on its acquisition of Western Refining Inc., which closed in June.
On the organic growth front, Andeavor added 45 net new branded stations in the first quarter. In addition, it expects to convert a total of 50 stations to company-operated in the first half of 2018.
"These conversions allow us to capture additional nonfuel margins and enhance overall station profitability," Goff said. "Upon completion of these 50 conversions, we will have converted 100 stations from MSO [multi-site operator] to company-operated."
On the international growth front, Andeavor is now supplying fuel to approximately 82 stations in northwest Mexico, including 57 under the ARCO brand.
"We expect to increase our marketing presence across the entire northern part of Mexico with an estimated 250 to 300 stores planned through 2020," Goff said, adding that the company continues to believe there is substantial growth in Mexico even beyond 2020.
"We remain excited about the growth prospects in our marketing business as we expand our network and convert more stations to company-operated, which allows us to capture more value per station," Goff said.
He also noted the fuel market is seeing some uptick as the summer travel season approaches.
"Marketing fuel margins were 16.2 cents per gallon for the retail and branded channel for the first quarter, and we are seeing improvements in the market in the second quarter as we enter the summer driving season and continue to see strong demand for our products across our business," he explained.  
Q1 2018 Financials
Andeavor reported first-quarter 2018 earnings from continuing operations of $164 million, compared to $50 million a year ago. Consolidated net earnings were $237 million, compared to $87 million for the same period last year. EBITDA was $680 million vs. $432 million a year ago.
According to Steven Sterin, president and CEO, the first-quarter results included the following pretax items:
$19 million of acquisition and integration costs primarily related to the Western Refining acquisition; and

Approximately $100 million net benefit in some of the inland refineries primarily related to lower RIN costs.
Looking solely at Andeavor's marketing business, segment operating income was $128 million and segment EBITDA was $152 million, compared to segment operating income of $133 million and segment EBITDA of $146 million a year ago.
Total fuel margins for the first quarter were 9.1 cents per gallon vs. 9.6 cents per gallon last year. Retail and branded fuel margins were 16.2 cents per gallon, compared to 17.4 cents per gallon in 2017.
Merchandise margin increased to $50 million from $3 million in 2017, primarily due to the Western Refining acquisition and the conversion of MSO sites to company-operated stations, which allow the capture of nonfuel profits, according to Sterin.
"Our integrated business model allowed us to deliver strong results during the quarter. The margin environment in the first half of the quarter was slightly below normal historical levels, mostly due to high 2017 ending inventories across the West Coast. However, that is behind us and inventory levels, demand, crude oil differentials, and refining and marketing margins continue to improve across our entire business, which we saw in the latter part of the first quarter and are clearly seeing in the second quarter," Goff said.
"Our business is performing very well and in line with our expectations for 2018," he continued. 
San Antonio-based Andeavor is an integrated marketing, logistics and refining company. Its retail marketing system includes approximately 3,300 stations marketed under multiple fuel brands, including ARCO, SuperAmerica, Shell, Exxon, Mobil, Tesoro, USA Gasoline and Giant.
It also has ownership of Andeavor Logistics LP and its non-economic general partner. Andeavor operates 10 refineries with a combined capacity of approximately 1.2 million barrels per day in the mid-continent and western United States.
Marathon Petroleum (MPC) is in the process of acquiring all of Andeavor's outstanding shares, representing a total equity value of $23.3 billion and a total enterprise value of $35.6 billion. MPC and Andeavor shareholders will own approximately 66 percent and 34 percent of the combined company, respectively. Upon completion of the deal, which was announced April 30, MPC will have a nationwide retail and marketing business of approximately 4,000 company-owned and -operated locations and approximately 7,800 branded locations.