Planters Cheez Balls & Cheez Curls
Both products make a return, but only for a limited time.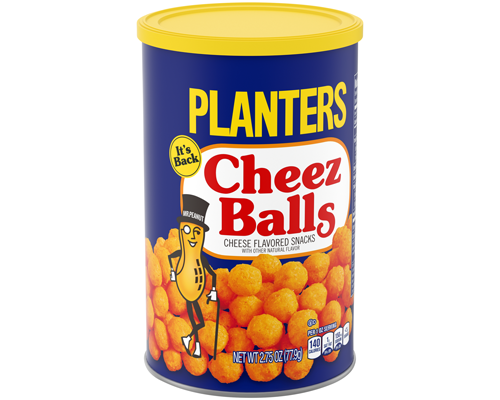 Planters announces the return of Cheez Balls and Cheez Curls for a limited time. Beginning in July, fans everywhere have the chance to purchase both products. Planters Cheez Balls are sold in 2.75-ounce canisters and Planters Cheez Curls are sold in 4-ounce canisters. They both have a suggested retail price of $1.99.