Powerful Solutions to Reduce Shrink & Improve Performance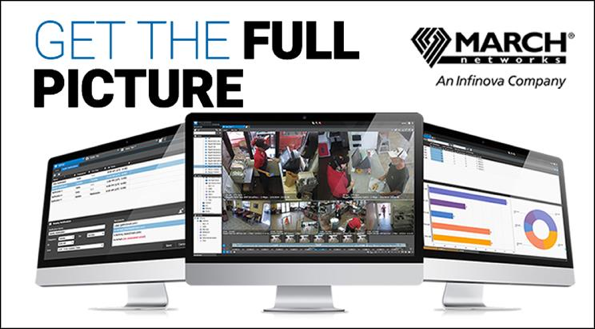 March Networks Searchlight™ for Retail is a video-based business intelligence solution that provides retail organizations with the valuable insights they need to improve customer service, marketing and operations, as well as loss prevention and security. The software integrates high-quality surveillance video with POS transaction data and intelligent analytics in a convenient, browser-based reporting dashboard. 
It enables retailers to assess and compare in-store activities that directly impact performance, including customer behaviors, conversion rates, staffing levels, promotional success, compliance and operational efficiency. It also delivers centralized loss prevention tools that speed investigations and improve loss detection and recovery rates.
Cut losses from theft, shoplifting and organized retail crime
Reduce LP investigations from hours to minutes
Drive profitability with metrics on marketing, operations and merchandising
Improve service and store performance