Sparkling Ice Limited-Edition Mystery Flavor
The "What the Flavor?" sweepstakes runs through the end of July.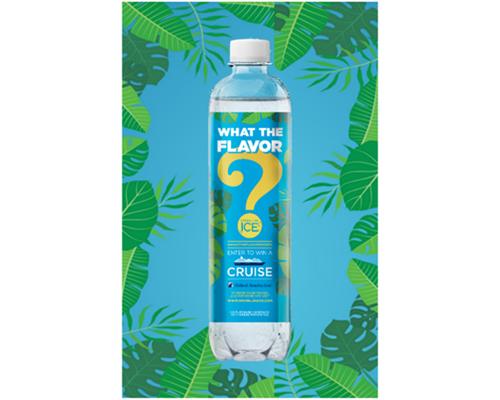 Sparkling Ice, part of Talking Rain Beverage Co., unveiled a new limited-edition Mystery Flavor that will be available nationwide through the end of July. Wrapped in distinct blue packaging with tropical leaf accents and a signature toucan, the Mystery Flavor is inspired by the scents and flavors of an exotic tropical getaway. Similar to the core Sparkling Ice portfolio, the Mystery Flavor is a zero-calorie, zero-sugar beverage made with antioxidants and vitamins. In tandem with the Mystery Flavor, Sparkling Ice launched a social media sweepstakes, "What the Flavor?" that gives fans the chance to win a Caribbean cruise for two with roundtrip airfare, in addition to 500 other pool-themed prizes. To participate in the sweepstakes, consumers can enter their Mystery Flavor guesses on SparklingIce.com or through Instagram and Twitter using the hashtag #WhatTheFlavorSweeps.