07/12/2018
A Vibrant, Ever-Changing Top 100
It's easy to view the unceasing consolidation occurring in the convenience store industry as a sign that eventually only the biggest chains will dominate the industry. According to this year's Convenience Store NewsTop 100, our annual ranking of the largest U.S. c-store chains by store count, the big got even bigger in the past 12 months.
Download Now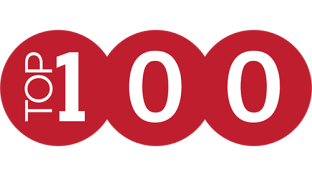 Unceasing consolidation in the c-store industry paves the way for change.
The CSNewsTop 100 is the most respected, accurate, most-referenced, and longest-running listing of the industry's largest chains. This year, 7-Eleven Inc. held onto its perch atop the list by adding 1,000 stores in 17 states from Sunoco LP. No. 2 Alimentation Couche-Tard Inc. added almost 2,000 stores after acquiring CST Brands Inc. and Holiday Cos.
But not so fast. As in every industry, when consolidation occurs and the big companies get bigger, opportunities open up for other retailers. Seven chains on this year's Top 100 moved up 10 or more spots in their ranking over the previous year, and six of those chains operate less than 125 stores each.
This is an industry where entrepreneurship still thrives, and comparatively smaller chains like Enmarket and Pester Marketing can leap 54 and 49 steps, respectively, up the Top 100 ranking in a single year.
As I pointed out last year, this is a robust industry with new companies cracking the list, existing companies moving up, and others falling off. Indeed, four of the industry's top 25 chains were themselves acquired in the past year.
It's always sad to see venerable c-store brands like Corner Store, Nice N Easy, E-Z Mart, Flash Foods and so many others disappear from the landscape. However, for all the consolidation that went on in the past year, the number of stores operated by the Top 100 (63,418) was only slightly higher than the previous year. As a percentage of total stores, this year's Top 100 represents 41.1 percent of the c-store industry, about the same as last year.
Even the top 10 hasn't really lengthened its shadow over the industry. The 40,841 stores operated by the top 10 chains account for 26.4 percent of total industry stores, a negligible increase from last year's 26 percent.
As smaller chains continue to prove, it's not being small, but thinking small, that is the biggest obstacle to growth in the convenience store industry.