11/20/2018
Wawa Celebrates 20-Year 'Wawaversary' in Virginia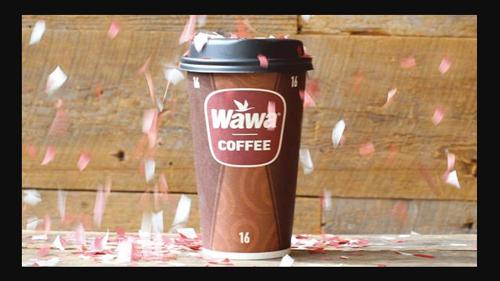 WAWA, Pa. — Wawa Inc. is toasting its 20 years in Virginia with free coffee at its 86 convenience stores in the commonwealth.
The convenience retailer is celebrating its 20th "Wawaversary" with a special Virginia State Coffee Day on Nov. 20. Throughout the day, Wawa expects to give away nearly 200,000 free cups of coffee to customers across all of its Virginia stores.
According to the retailer, customers can visit multiple times throughout the day and get any-size free coffee, including the season's new limited-edition Winter Blend. The four-origin bean blend is sourced from the world's finest coffee regions, offered exclusively in the Wawa Reserve line.
"Our Virginia Coffee Day celebration is all part of our 20th anniversary celebration, giving us a chance to toast the commonwealth for helping make Wawa such a special part of their lives and hearts over the past 20 years," said Adam Schall, senior director of store operations for Wawa.
"Throughout 2018, we're opening three new stores in Virginia and we're currently in the process of our first-ever Wawa Foundation Virginia Hero Awards. Coffee Day is another small way for us to cheer our wonderful friends and neighbors and keep the celebration going," he added.
Fall openings were planned for stores at 3100 N Blvd. in Richmond; 610 England Street in Ashland; and 16000 Otterdale Station Way in Chesterfield, as Convenience Store News previously reported.  
The Richmond store opened with a "Taste of Wawa" preview on Oct. 17, followed by a grand opening Oct. 18. The Chesterfield store was next to open, and the Ashland store will welcome customers beginning on Dec. 6.
In addition, the Wawa Foundation marked its Virginia milestone by launching the Virginia "Hero Awards." Four finalists from each region in Virginia that Wawa serves have been selected, and public voting for the winner in each market runs through Dec. 4.
Pennsylvania-based Wawa operates more than 800 convenience stores, with 600-plus selling gas. Its network is spread across Pennsylvania, New Jersey, Delaware, Maryland, Virginia, Florida and Washington, D.C.