What's So Shocking About Warren Buffett's Investment in Pilot Flying J?
Get great content like this right in your inbox.
Subscribe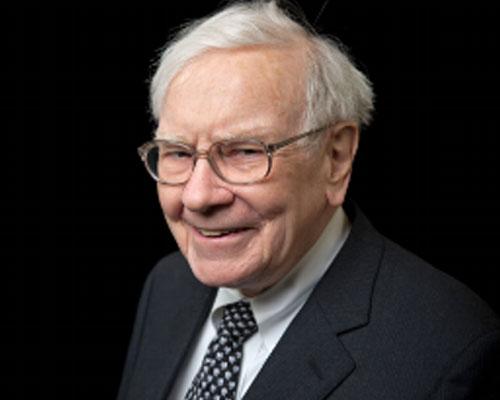 Berkshire Hathaway's Oct. 3 announcement that it was taking a 38.6-percent equity stake in Pilot Flying J, the Knoxville, Tenn.-based travel center operator, was greeted with surprise, bordering on amazement, in some quarters of the industry.
I certainly understand how any action taken by legendary investor Warren Buffett, CEO of Berkshire Hathaway, will attract attention. However, is it really so surprising that the self-made billionaire, son of a grocer, whose company is a big holder of supermarket and food company stocks (Walmart, Costco, Kraft Heinz, Coca-Cola and Mondelez), would see growth opportunities in Pilot Flying J?
Berkshire also owns McLane Co. Inc., the c-store industry's largest distributor, so Buffett certainly is aware of both the overall and specific growth opportunities in the convenience store space.
According to both companies, the investment reflects the success of a series of transformational milestones that have allowed Pilot Flying J to evolve and strengthen its capabilities and market position over the last several decades.
These include the merger of Pilot with Flying J, as well as transactions with Marathon Ashland Petroleum, Williams, Speedway, Mr. Fuel, and Speedway‐Wilco that have grown the company's network.
Pilot Flying J, which according to the latest Convenience Store News Top 100 report, has added more than 100 stores to its network in the past four years, is clearly a company on the rise. It's currently in the midst of a chainwide rebranding and remodeling initiative that includes newly designed, state-of-the-art facilities. The retailer is also heavily focused on improving its fresh food offering, including the development of the chain's PJ Fresh Marketplace brand.
Pilot Flying J is also about to reveal a third brand for a smaller format, Pilot Express — a new format that heightens the retailer's commitment to convenience stores.
The cover story of CSNews' October issue takes a close look at this up-and-coming retailer, including exclusive interviews with the retailer's Chief Experience Officer Whitney Haslam, Chief Merchant Brian Ferguson, and other top executives.
With the company's legal issues apparently behind it (although several former employees are still awaiting sentencing in a four-year-old fuel rebate scam), it appears the Wizard of Omaha has made another winning investment.