A Woman's Touch
Get great content like this right in your inbox.
Subscribe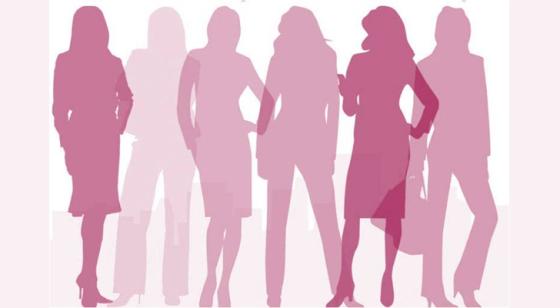 For more than 40 years, Convenience Store News has closely watched the progress women have made in leadership positions in the convenience store industry. Even before we launched this industry's first awards program for female leaders four years ago, our editorial pages featured interviews with women like E-Z Mart CEO Sonja Hubbard, Stop'n Go's leader Becky Shotwell, Flash Foods technology maven Jenny Bullard, and Jacksons Food Stores chief Andrea Jackson about what it meant to be woman leaders in a predominantly male-dominated business.
These articles led us to launch the Top Women in Convenience (TWIC) awards program in 2014 to recognize a diverse array of females in the c-store industry, including senior executives, mentors and rising stars. When we sent out that first call for nominations, we didn't know what to expect. We were thrilled to be blown away by the number of entries about women who were making a difference at both their own companies and the industry at large. Each year since, we've struggled to choose winners from among hundreds of inspiring professionals.  
This year's Top Women in Convenience nominations represented a similar challenge. From more than 150 nominations, CSNews, along with our TWIC Advisory Board, winnowed the list down to 50 female executives, managers and up-and-comers who work for convenience store industry retailers, suppliers and distributors. As in past years, we selected five Women of the Year, along with 22 Senior-Level Leaders, 15 Rising Stars, and eight Mentors.
We are looking forward to honoring them at our 2017 TWIC Awards Reception, being held Wednesday, Oct. 18 at the Hyatt McCormick Place Hotel in Chicago. The awards program begins at 5:30 p.m., right after the NACS Show floor closes for the day.
For the first time, this year's event will feature a keynote address. It will be delivered by Marcia Clark, the lead Los Angeles prosecutor in the O.J. Simpson "Trial of the Century." Clark, who is also the author of several bestselling legal thrillers and serves as a public speaker on a range of women's issues, will discuss empowering women in the workplace. Her appearance is being made possible by TWIC presenting sponsor Altria Group Distribution Co.
I want to once again congratulate our five Women of the Year, who are being recognized for their exceptional impact on the success and direction of their companies:
Karla Ahlert, Vice President of Finance and Treasurer, RaceTrac Petroleum
Elisa Goria, Global Head of Cold Dispensed Beverages, Circle K Stores
Ruth Ann Lilly, Senior Category Manager, Tobacco, Beer & Wine, Sunoco
Alicia Logan, District Sales Manager, Chevron ExtraMile
Lesley Saitta, Chief Executive Officer, Impact 21
As more women take leadership roles within their companies and in the industry, their influence continues to expand and they gain a greater voice in increasing the likelihood that the industry will continue to prosper and overcome new challenges. The accomplishments of this year's TWIC award winners are exemplary, and it is with great pride that we celebrate their success.