Beer/Malt Beverages: Anheuser-Busch
Get great content like this right in your inbox.
Subscribe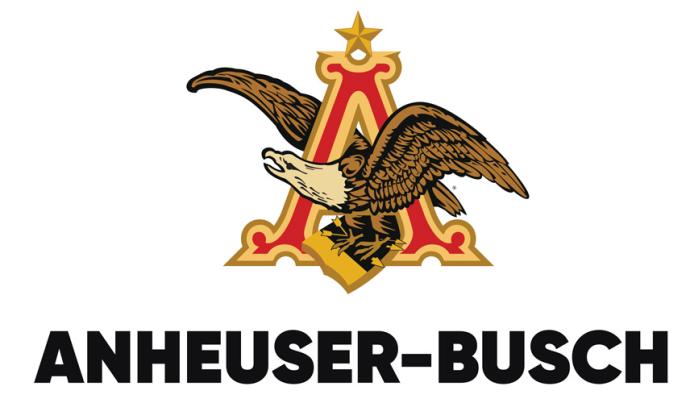 Anheuser-Busch (A-B) serves as Category Captain at roughly 70 percent of the top 50 convenience store chains where captaincy is not shared among multiple brewers. Everything the A-B category team does is centered on supporting the shopper and retailer to solve both of their pain points and needs. The A-B Category Management Department's mission statement is: "Create mutually profitable growth within and beyond beer as the most trusted partner by providing insight-led thought leadership to enhance the shopper experience."
Five key points drive A-B's category leadership efforts:
C-Store Explore Study
Anheuser-Busch built a CPG best-in-class "C-Store Explore" study in the second half of 2017 that allowed retailers to better understand their shopper and consumer for the alcohol category. It provided answers to the who, when, why, what and how questions that retailers ask suppliers, as well as recommendations around merchandising and store layouts. The study has become the foundational conversation on which a majority of strategies are based. Understanding who the shopper is and what their purchase behavior is likely to entail allows the retailer and vendor to increase their level of partnership to help best meet shopper needs.  
Custom Retailer Scorecards
Anheuser-Busch's Category Management Department produces scorecards from internal retailer scan data. These reports identify trends and opportunity gaps, and give better visibility within the beer category that the retailer would not have, on a weekly basis. A-B currently produces custom scan data reports for MAPCO, RaceTrac, Cumberland Farms, Wawa, Dunne Manning, Tri-Star Energy/Twice Daily, Sprint Mart, Pilot Flying J, Sheetz, GPM Investments, Spinx, and more.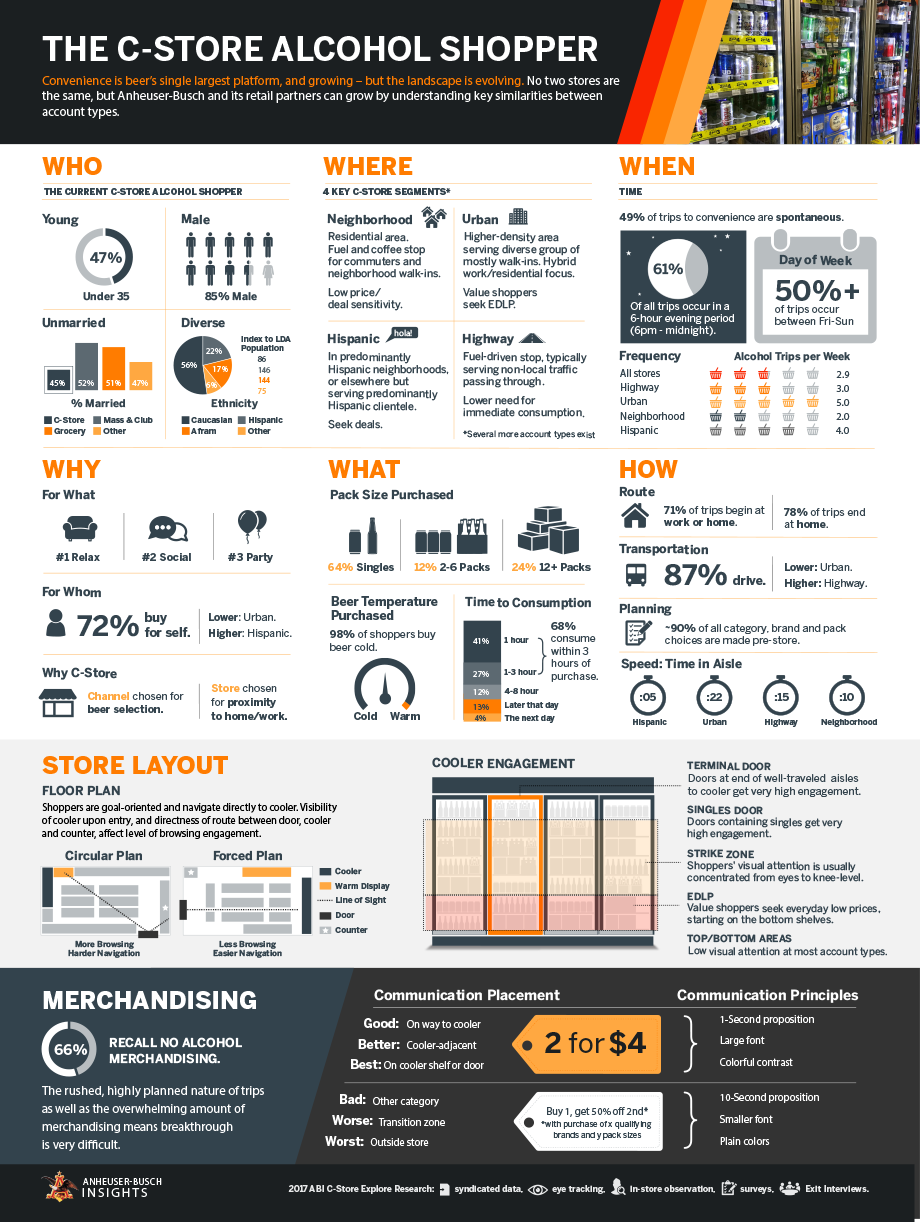 Download High-Resolution Infographic (.pdf)
Brewbox 360
This is a revolutionary, next-generation category platform that inspires partnership through mobilizing data, streamlining store validations, and enhancing the overall experience of all participants of the reset process, including retailer corporate office, retailer store level, distributors and vendors. Brewbox 360 allows for up-to-the-minute tracking of progression and monitoring across all retail sites no matter geographic location. Since launching in the second half of 2017, there are multiple retailers who have switched over from their current platform to Brewbox 360 for mobile validation. This tool allows the category management work that the retailer and A-B have partnered on to come to life at retail and ensure strategic plans come to fruition.
Shopper Analysis & Promo Elasticity
Anheuser-Busch helps retailers identify their shopper and where else that shopper is shopping. This process allows A-B to identify gaps it can fill. With Brewbox 360 in place, here's an example of one regional c-store chain's results: buyer conversion increased 26 percent; share of wallet lifted 47 percent; total category growth increased 2.2 percent; off-premise case share was up 2.1 percent; retailer total category dollars rose 11.6 percent; and retailer case share of segment grew 8.9 percent.
Zip Code & Store-Level Assortment
Anheuser-Busch works closely with its retailer partners to not only provide the right category recommendations by SKU level, but also to do it at the specific store level. Its hyperlocal assortment of tools allow for demographic information, geographic store location, and packages that will meet occasions that best correlate with the shopper trip, coupled with store archetypes (i.e., highway hub, store of the community, college store). Retailers are now able to provide SKU-by-SKU offerings that best meet the needs of the consumer store by store. A-B works closely on the days of supply by SKU with the retailer so no consumer leaves the store without their favorite beer.