General Merchandise: S. Abraham & Sons Inc.
Get great content like this right in your inbox.
Subscribe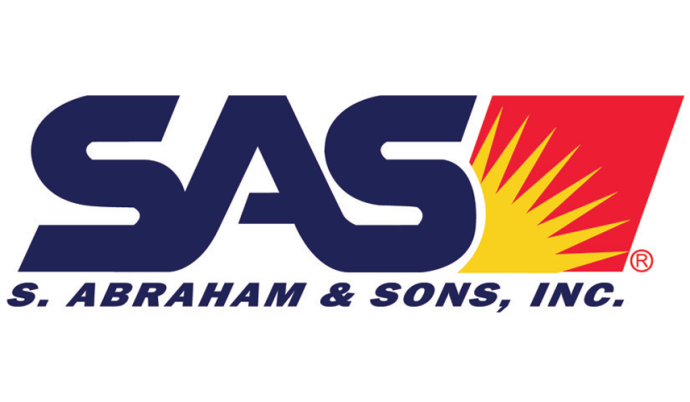 Every time a cash register beeps, valuable information about the item, the customer and the overall profitability of a store is captured. Grand Rapids, Mich.-based S. Abraham & Sons (SAS), a convenience distributor to retailers in eight states throughout the Midwest, has been helping stores utilize this point-of-sale (POS) scan data to unlock valuable insights captured by their cash registers each day. By pairing POS scan data with store layouts and planograms, the SAS Retail Merchandising Team helps retailers understand their stores on a more holistic level before planning shelf resets. The transformations fueled by these insights are providing sales boosts and extra foot traffic that retailers are praising.
The transformations begin with the SAS Retail Merchandising Team and its proprietary "True" space vs. sales process. Before a store reset takes place, the SAS team gets to know the location intimately through a custom shelf review and sales analysis. They measure the layout and draft an accurate digital model of the store using Trimble SketchUp software to measure the saleable space category by category. The goal is to understand the true profit productivity of each category on an equal basis, gross profit per linear foot, and to consider how the store's layout may be affecting sales.
Armed with this information, retailers plan impactful resets and reallocate underproductive space to make room for the higher profit-generating items demanded by customers frequenting that location. The shelf review is a key component and involves interviews with store personnel and managers to understand their impression of any pain-points and opportunities. Having the input of store personnel and involving them in decision-making has proven critical for many retailers.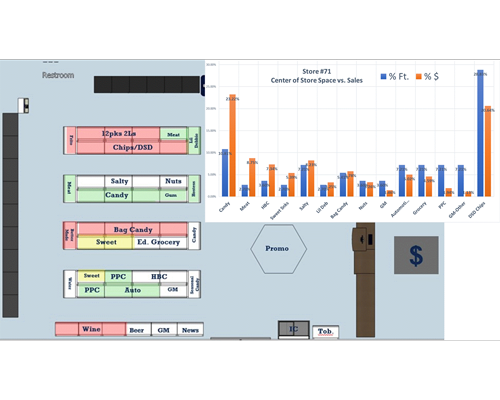 With the store's physical layout mapped and categorized, the SAS team next turns to the POS scan data for a custom sales analysis. Retailers are asked to provide SAS with one year of item-level POS sales data for each location. A report is generated to give a one-year "snapshot" breakdown. Each product category has its actual profit dollar weighed against its actual percentage of shelf. This difference provides a store-specific measure of a category's sales health. Taking it one step further, this data is then color-coded on top of the digital model for a custom Profit Heatmap, which gives an easy-to-comprehend visual of where shoppers are flocking and where they are leaving products unnoticed — for instance, a section of salty snacks that is getting overlooked because a prominent DSD endcap steals the customer's attention first.
With some data behind the situation, it is much easier to make the call to adjust the category placement and create a better profit-generating scenario for the retailer. Retailers also learn the true dollar size of each category. Tried-and-true categories like edible and non-edible grocery are often culprits of having too much space allocated without the sales to back it up.
SAS customers have this service available to them at their request at no extra charge. Positive results are coming in from stores that utilized the process to plan resets. Participating stores average same-store, year-over-year retail sales dollar increases of 16 percent across total center-of-store categories. Participating stores also have lowered inventory costs through the elimination of SKUs.