Global Partners' Q2 Earnings Reflect Favorable Market Conditions
Get great content like this right in your inbox.
Subscribe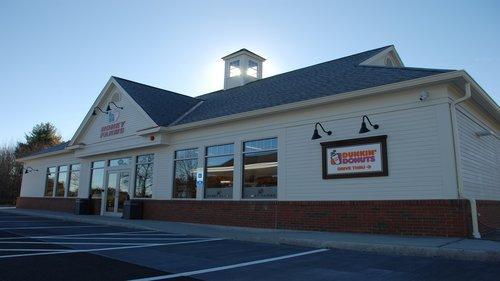 WALTHAM, Mass. — Favorable market conditions and the continued integration of a 2017 acquisition helped Global Partners LP close out the first half of this year on a high note.
Reporting the company's second-quarter 2018 results on an earnings call Aug. 10, Chief Financial Officer Daphne Foster said Global Partners' gross profit in the second quarter increased by $13.9 million to $149.3 million, primarily driven by favorable market conditions in wholesale gasoline and contributions from the Honey Farms sites within its gasoline distribution and station operations (GDSO) segment.
In addition, combined product margins increased $12.1 million to $169.9 million.
"Operating expenses increased $5 million to $76.2 million in the quarter, primarily reflecting the addition of 33 Honey Farms sites with associated headcount add, as well as real estate, taxes, rent, utilities and maintenance expenses," Foster explained.
Selling, general and administrative expenses for the time period also inched up, increasing $5.3 million to $40 million, reflecting Global Partners' increased marketing and promotional expenses, as well as salaries and benefits to support its GDSO business, according to Foster.
Overall, net income more than doubled in the second quarter to $6.4 million vs. $2.4 million during the same period last year.
EBITDA was $53.1 million, $1.8 million higher than the same period in 2017, and adjusted EBITDA was $56.1 million compared to $53.7 million in the same quarter last year, up $2.4 million.
Looking at the GDSO segment specifically, product margin in the second quarter increased $3.1 million to $125.6 million. Lower fuel margins contributed to a $2.4-million decrease in gasoline distribution contribution to product margin, which came in at $76.9 million in the second quarter. The lower fuel margins were partially offset by an increase in product margins due to the Honey Farms acquisition, she explained.
Average fuel margin in the quarter was negatively impacted by rising wholesale gasoline prices during the first two months of the quarter, and was 18.5 cents per gallon compared to 19.5 cents per gallon in the prior year's second quarter.
Starting Q3 With a Bang
As the third quarter began, Global Partners continued its acquisition path with the closing of two deals in New England: the acquisition of Cheshire Oil Co. LLC's convenience store portfolio and the purchase of the retail fuel and convenience store assets of Vermont-based Champlain Oil Co. Inc.
"We completed the first half of 2018 with a solid second quarter. We continue to execute on our strategy to expand our retail gasoline business with the July acquisitions of Champlain and Cheshire, which added 136 sites, including 62 owned properties," said Global Partners President and CEO Eric Slifka.
"The location of these stations in Vermont and New Hampshire allow us to leverage our terminal assets in Albany, N.Y., and Burlington, Vt., and drive economies of scale," he added.
As Slifka detailed, the Champlain acquisition added 126 stations, including 37 company-operated sites, consisting of both fuel and Jiffy Mart-branded convenience stores; and 24 owned or leased fuel sites and fuel supply agreements for approximately 65 gas stations. The locations primarily market major fuel brands such as Mobil, Shell, CITGO, Sunoco and Irving.
The Cheshire acquisition added 10 company-operated sites with fuel and T-Bird-branded convenience stores.
"The deal pipeline within the retail gas stations/ convenience store market continues to be very active, and we are always evaluating opportunities to expand our portfolio," Slifka said.
"Through organic investments and strategic M&A, we're leveraging our expertise in acquiring, integrating and operating assets," he continued. "We begin the second half of 2018 well positioned financially and operationally to expand our asset base and continue to execute on our growth objectives."
Based in Waltham, Global Partners' GDSO portfolio consisted of 256 company-operated stores, 264 commission agents, 226 lessee dealers and 699 contract dealers for a total of 1,445 sites at the end of the second quarter of 2018.
With the acquisitions of Champlain and Cheshire Oil in July, its total site count increased to approximately 1,580, including about 300 company-operated sites.