Industry Roundup: The Top 10 Most-Read Stories of October 2018
Get great content like this right in your inbox.
Subscribe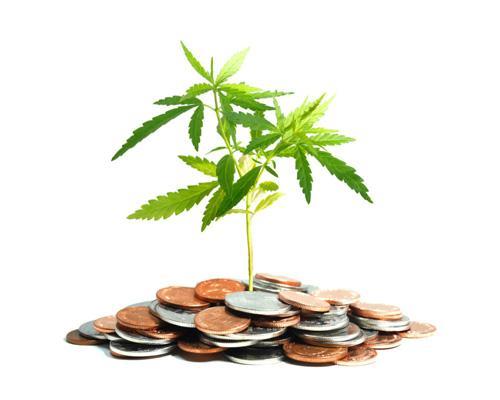 NATIONAL REPORT — As summer came to a close, Convenience Store News readers were most interested in reports on new leadership, strategic initiatives and the 2018 Store Design Contest.
In the latest Industry Roundup, we present the top 10 most-read stories for the month of October, based on reader views:
1) Done Deal: Marathon & Andeavor Close on $23.3B Merger
One week after getting the greenlight from shareholders, Marathon Petroleum Corp. (MPC) and Andeavor have closed on its $23.3-billion merger. Under the terms of the transaction, Findlay-based MPC acquired all the outstanding shares of San Antonio-based Andeavor.
2) Marijuana Could Be the Next Emerging Category for C-stores
There is a hot new category that could usher in huge opportunities for convenience stores. The bad news: It is not legal in all states and certainly not legal at the federal level. That being said, marijuana has the potential to turn the convenience channel from the traditional "gas, smokes and cokes" to "gas, smokes and tokes," said Melissa Vonder Harr, marketing director of iSEE Store Innovations and moderator of the "Marijuana: Capitalizing on a Budding Opportunity" education session at the 2018 NACS Show.
3) United Pacific Acquires 39 C-stores in California
The Long Beach-based company is acquiring 39 convenience store and gas station sites from Ventura-based Macland Investments. Of the 39 stations involved in the transaction, 32 are in Los Angeles County. The remaining seven are in Orange, Santa Barbara and Ventura counties. The deal also includes seven car washes and five quick-service restaurants.
4) The Top 10 Cool New Products From the 2018 NACS Show
Attendees at the 2018 NACS Show selected 10 new products as the best of the best out of more than 300 products featured in the Cool New Products Preview Room. From Oct. 7-10, a record number of scans were recorded in the room.
5) Parker's to Roll Out Self-Checkout to C-store Network
According to the Savannah-based operator, Parker's completes more than 125,000 transactions daily across its network. Developed in conjunction with NCR, the new self-checkout technology speeds up transaction time and frees up cashiers to serve as in-store concierges, enabling them to focus on the total customer experience.
6) Philip Morris International Unveils Next-Gen iQOS
Philip Morris International took the wrappers off its next-generation iQOS. The company's latest heat-not-burn products, iQOS 3 and iQOS 3 MULTI, made their official debut at a launch event in Tokyo on Oct. 22. Tokyo is the largest market for heat-not-burn tobacco products.
7) Marathon Converts SuperAmerica Locations to Speedway
Marathon Petroleum Corp. (MPC) is putting its stamp on convenience store assets it recently acquired as part of the Andeavor transaction. As part of the $23.3-billion merger of MPC and Andeavor, MPC added SuperAmerica c-store and gas station assets to its retail network. Roughly two weeks after closing on the deal, MPC began rebranding those properties as Speedway.
8) Six Technologies That Will Disrupt the C-store Industry
"Disruption" is a term getting tossed around a lot these days in the retail industry. As technology continues to advance in all aspects of daily life and consumers get savvier using it, they are expecting the same level of sophistication in their shopping experiences. From no-touch commerce to touchpoints everywhere, emerging technologies are changing the game for convenience and fuel retailers, with even more transformation to come.
9) Next Up for 7-Eleven: Innovative New Products
Several hundred emerging companies answered 7-Eleven Inc.'s call to see new and innovative products that can better serve the world's largest convenience store retailer's changing customer base. Of those hundreds, 70 were chosen to participate in the retailer's first Next Up event earlier this month, designed to give emerging brands an opportunity to engage with the retailer.
10) Convenience Store News' 2018 Store Design Contest Honors Six Retailers
Now in its 13th year, the annual awards program honors new and rebuilt c-stores whose designs excel in areas such as interior layout, use and effectiveness of signage and logos, and exterior property and landscaping. Many of the winning stores combine the latest technology with region-specific designs, meeting customers' needs in atmospheres where they can also enjoy spending time.