JUUL Hands Over 50,000 Documents to FDA in Youth Prevention Crackdown
Get great content like this right in your inbox.
Subscribe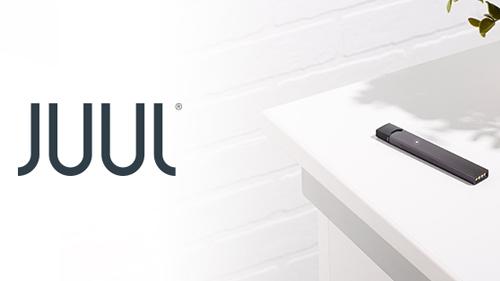 SAN FRANCISCO — The Food and Drug Administration (FDA) continues to step up its efforts to prevent underage use of electronic cigarettes and vapor products. Its latest move was a surprise inspection of JUUL Labs' San Francisco headquarters.
The agency said the inspection, which took place at the end of September, was part of an effort to seek "further documentation related to JUUL's sales and marketing practices," according to The Washington Post.
During the visit, the FDA seized more than 1,000 pages of documents.
According to JUUL Labs CEO Kevin Burns, the company has released more than 50,000 pages of documents to the agency since it began its youth prevention campaign in April.
"We are committed to preventing underage use, and we want to engage with FDA, lawmakers, public health advocates and others to keep JUUL out of the hands of young people," he said. "The meetings last week with FDA gave us the opportunity to provide information about our business from our marketing practices to our industry-leading online age-verification protocols to our youth prevention efforts. It was a constructive and transparent dialogue."
The thousands of pages of documents handed over to the agency, he added, support JUUL's public statements on the efforts.
"We look forward to presenting our plan to address youth access in the 60-day timeframe as outlined by FDA. We want to be part of the solution in preventing underage use, and we believe it will take industry and regulators working together to restrict youth access," Burns said.
E-cigarettes and vapor products have been a key focus of the FDA since it launched a new Youth Tobacco Prevention Plan this spring.
"The troubling reality is that electronic nicotine delivery systems (ENDS) such as e-cigarettes have become wildly popular with kids," said FDA Commissioner Scott Gottlieb in the announcing the initiative.
"We understand, by all accounts, many of them may be using products that closely resemble a USB flash drive, have high levels of nicotine and emissions that are hard to see. These characteristics may facilitate youth use by making the products more attractive to children and teens."
He noted that several products are part of the JUUL brand, but he also called out other brands like myblu and KandyPens, as Convenience Store News previously reported.
Among the steps of the campaign were a nationwide crackdown on the sale of e-cigarettes to minors online and in brick-and-mortar retail stores.
To that end, on Sept. 12, the agency announced it issued more than 1,300 warning letters and fines to retailers who illegally sold e-cigarette and vapor products to minors during "a nationwide, undercover blitz" of retail stores and online sites this summer.
The agency also requested several manufacturers submit information regarding their product marketing; research on the health, toxicological, behavioral or physiologic effects of the products, including youth initiation and use; product design features; youth-related adverse events; and consumer complaints associated with the products.