TravelCenters of America's First TA Express Stores Welcome Customers
Get great content like this right in your inbox.
Subscribe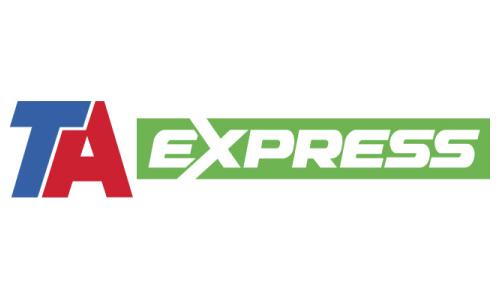 WESTLAKE, Ohio — TravelCenters of America LLC opened its first four TA Express locations.
The TA Express travel centers include three in Colorado, at 455 US 85 in Walsenburg; 1041 North Colorado Ave. in Brush; and 2222 US Hwy 6 in Grand Junction. The fourth welcomed customers at U.S. Highway 85 and State Route 68 in Alexander, N.D.
TA Express travel centers offer a majority of the fuel, merchandise, food and other services found at TravelCenter's TA and Petro travel centers.
According to the company, TA Express offers professional drivers smaller, more nimble facilities allowing drivers to fuel faster, fulfill basic travel needs and return to the road. Professional drivers are able to earn and redeem UltraONE loyalty points at TA Express sites.
For motorists, TA Express will provide branded gasoline options, national food offerings, convenience items and clean restrooms.
TravelCenters plans to expand the TA Express network nationwide and is exploring franchising opportunities for the brand.
"TA has served the needs of professional drivers and motorists for nearly 50 years," said Barry Richards, president and chief operating officer of TravelCenters. "We've listened to our customers and have adapted our facilities to meet their needs, including their need to have our locations in some areas where you just cannot put a large format TA or Petro travel center. New distribution centers country-wide have changed freight patterns and call for additional fueling locations not restricted to interstates and 25-acre parcels."
In June, TravelCenters unveiled a two-prong approach to future growth: the TA Express banner and expansion of its franchise network.
One month later, Richards talked with Convenience Store News about the new brand, describing it as half the size of traditional full-size TA travel centers, but still the same size or bigger than other travel centers operated by most of the major competing travel center chains.
"TA Express allows us to fill in some holes on secondary routes that can't accommodate a full-size TA travel center," Richards said. "We've spent years looking for sites and had to pass on sites we thought were too small."
The newly branded locations consist of two new additions to the TravelCenters fueling network in Brush and Walsenberg, Colo.; a TA-operated site known as The Wild Bison in Alexander, N.D.; and the conversion of a TA in Grand Junction, Colo.
Westlake-based TravelCenters of America LLC offers diesel and gasoline fueling, restaurants, truck repair facilities, convenience stores and other services in 43 states and in Canada, principally under the TA, TA Express and Petro Stopping Centers travel center brands.
On Sept. 4, the company entered into a definitive agreement to sell its Minit Mart convenience store chain to U.K.-based EG Group, as Convenience Store News previously reported. The roughly $330.8-million deal allows TravelCenters to improve the leverage of the company, and expand its travel center growth initiatives, including expansion of its truck services programs.