What Lies Ahead for TravelCenters of America?
Get great content like this right in your inbox.
Subscribe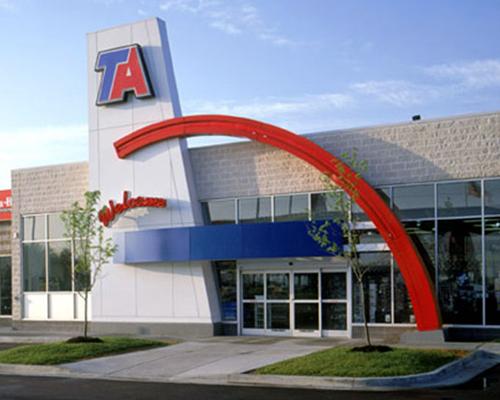 WESTLAKE, Ohio — In late 2013, TravelCenters of America LLC (TA) spread its wings and added standalone convenience stores to its operations.
During the past five years, the company took that $67.9-million, 31-store Minit Mart transaction and built a 230-location convenience store portfolio. However, the business has been struggling, with TravelCenters CEO Andy Rebholz often touching on the portfolio's issues during the company's quarterly earnings calls.
This March, Rebholz said "while some of those c-stores have performed very well, as a group, the results to date have been disappointing," as Convenience Store News previously reported.
Two months later, the chief executive noted an increase in competition for several of the Minit Mart locations, adding that TA's convenience store segment was the "biggest area of opportunity for improvement."
To help turn things around, the Minit Mart chain launched the GoGo Rewards loyalty program in July; and in early August, Chief Operating Officer Barry Richards said early indicators were positive, with more than 25,000 rewards cards distributed. In addition, the first few weeks of the program saw a 5-percent lift in nonfuel sales when comparing July's performance at the Minit Mart stores with the same period a year ago. 
Also in early August, Rebholz said the decision to "fish or cut bait" on its standalone c-store segment would be made in quarters.
However, the decision came much sooner. On Sept. 4, Westlake-based TravelCenters revealed that it inked a definitive agreement to sell its Minit Mart portfolio and related assets to the U.K.-based EG Group for $330.8 million. The transaction is expected to close in the fourth quarter of this year. 
With this sale, TA is shifting focus to its core travel center business.
"Today's news is a positive step forward for the business and we believe should translate to increased value for shareholders," Rebholz said on Sept. 4. "We have meaningful opportunities in front of us to grow and to improve profitability, and we are excited to get after those opportunities."
Shifting Gears
TravelCenters will direct the proceeds from the sale to two areas: improving the leverage of the company, and travel center growth initiatives, including expansion of its truck services programs.
"We continue to focus on the products and solutions that can best serve our customers today and have seen positive results from programs like our commercial tire network, on-site mobile maintenance and RoadSquad road-side assistance and call center programs," Rebholz said on Sept. 4. "These off-site services are valuable to existing customers as their needs and priorities change, plus they allow us to expand the universe of customers to whom we market."
Additionally, according to the CEO, TA expects to grow its nationwide network of travel centers through two key approaches:
Franchise and/or acquire or develop full-service travel centers where demand exists. "Our TA and Petro brands are well-known and well-liked and, in many cases, preferred by truckers. Increasing the number of TA and Petro branded centers will allow us to capture more share of our core customer market," Rebholz said.

Franchise, convert and/or acquire or develop smaller-format TA Express travel centers to complement the full-service network. "These could be well-run, well-placed sites in high-demand locations that historically failed to pass TA's acquisition screens because of the full-service and size specifications of our historic large-format travel center model," he explained.
Truck Stop Environment
A sharper focus on its travel centers and truck service initiatives comes as the trucking industry faces a driver shortage and a new electronic logging device (ELD) mandate that requires ELDs to be used to electronically record a driver's Record of Duty Status, replacing the paper logbook that some drivers currently use to record their hours of service per compliance requirements. The ELD mandate went into effect in December.
"It has been a good freight environment and you get a lot of complaining from the trucking companies because of the driver shortage generally, and the specific effect on that as the electronic mandate logging device went into effect for this year," Rebholz said in response to one analyst's question.  
Those factors have put some constraints on growth by the trucking companies, which in turn affects TA. 
"As it affects our business at the truck stops, it would be really great if we had another 50,000 or 100,000 truck drivers out there on the road moving the freight that the trucking companies want to move. That would be better for us," Rebholz noted. "I know the trucking industry is doing a number of things to grow the ranks of truck drivers, and I think that could be good for us, but the current environment is certainly not a negative one for us."
As for whether the current industry environment will push other truck stop and travel center operators to reevaluate their businesses, that remains to be seen.
"It is still a very fragmented industry; a lot of ownership by families on a one- or a few-site basis. Many factors figure into those decisions," Rebholz said. "What we've seen thus far, as we've begun to more aggressively beat the bushes, if you will, for both acquisition and/or franchising candidates, is a great deal of opportunity out there.
"We're hopeful that we'll soon have more to say about some success with those two prongs of the network expansion strategy," he added.