Sponsored Content
Your Beer Shopper Is Crucial to Your Business
Get great content like this right in your inbox.
Subscribe

With more and more consumers on the go, the need for quick, easy and convenient shopping is a must. More than 56 percent of consumers look for proximity of stores, 43 percent want to spend less time shopping as they see it "as a chore," and 47 percent prefer to get in and get out quickly.1 
Beer is the No. 1 category in convenience stores from 3 p.m. to 8 p.m. Since c-store shoppers are on their way to an occasion, nearly 83 percent of beer purchases are for consumption within two hours, and 65 percent are for consumption within one hour2. Keeping cold beer stocked in the cooler is essential!
Four key reasons why you should care about the beer shopper: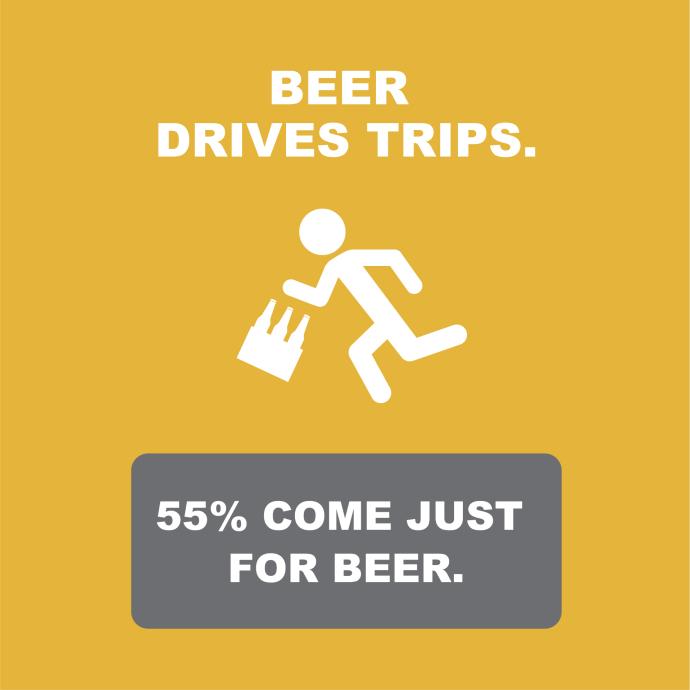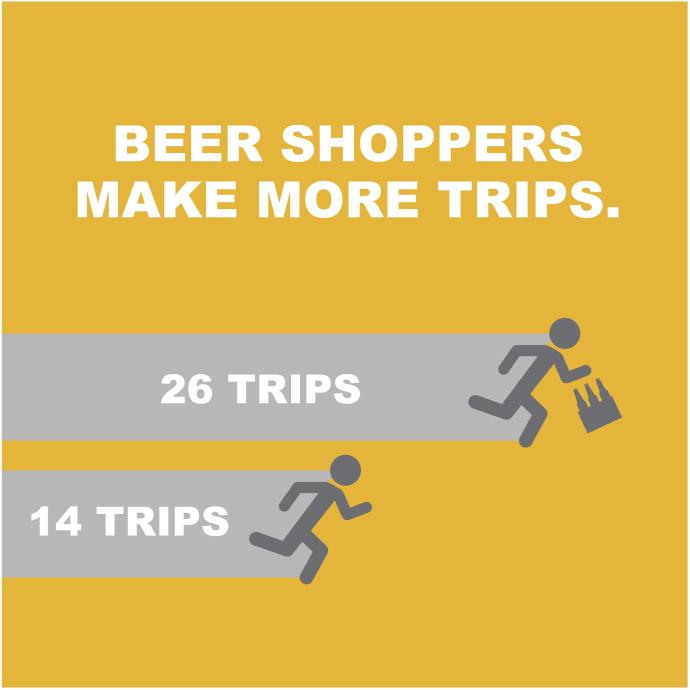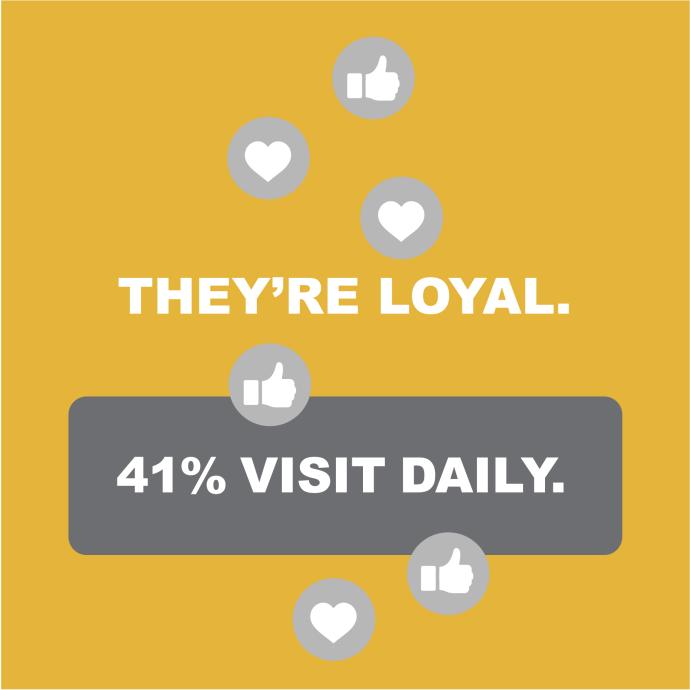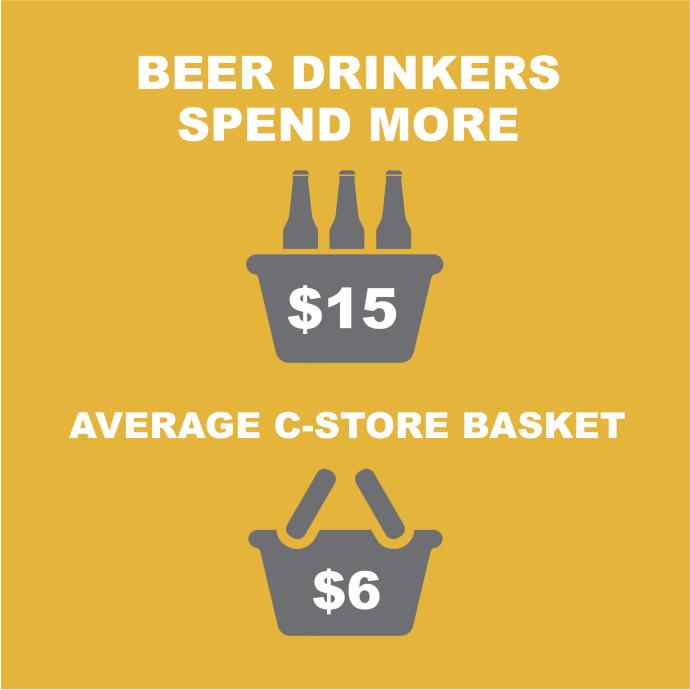 Occasions Drive Consumer Choice
People buy beer based on the situation in which they'll be drinking it. Three occasions drive shoppers to visit a c-store to buy beer: relaxing, connecting with friends, or attending a social event. 
Relax – Alone or with family, this occasion is all about relaxing, rewarding and treating yourself. Relax is an after-work transition to "shed the day," with singles the most-purchased pack, comprising 55 percent of c-store beer transactions.
Connect – This is about spending time with family and close friends – people you are comfortable with – to catch up or hang out. Here, you're looking for something light, refreshing and sessionable. Customers usually pick small packs, which make up 37 percent of c-store beer transactions.
Social – This occurs when customers bring beer to a larger social gathering like a party or a tailgate. It's an occasion with friends and acquaintances where you want to impress or buy a product you think most will enjoy. You may be looking for something popular, something flavorful, something with a story and, depending on the situation, something that pairs well with food. Shoppers will buy small packs and large packs for this occasion, with large packs comprising 12 percent of c-store beer transactions.
Beer Deserves Space in Your Cooler
More than four in five beers purchased at c-stores are expected to be consumed within two hours! That makes keeping cold beer stocked in the cooler essential.  
It's important to be in-stock because if the package type and brand are not available, a third of shoppers will leave the store without making a purchase3. On the other hand, if a shopper finds an item within the first 10 seconds, he/she will buy more items.
As you think about your cooler doors, we've learned that on average, stores that dedicate at least 40% of their cooler doors to beer and at least 25% of that beer space to singles to be most optimal.  As you fill those doors with product, consider these key facts. 1) More than 90 percent of beer transactions in c-stores are 12-packs or smaller.  2) Seventy-two percent of purchases are premium light brands like Miller Lite or Coors Light, or economy brands like Miller High Life and Keystone Light.  3) An average c-store shopper spends less than 20 seconds at the cooler and less than two minutes in the store2.  While every beer segment matters, ensure you have enough of the core selling items so that your customers can quickly find what they are looking for and  to keep regulars returning often.
Data cited: 
1 Global Survey Growth Strategies 2016
2 MillerCoors Profitable Beer Marketing Transaction Study through November 2017
3 MillerCoors Industry Estimates, December 2017
---
About the Building with Beer Blog

Building with Beer is MillerCoors's approach and selling method to drive category growth across each class of trade.  It comes to life in publications, presentations, and selling aps with our sales teams, distributor network and retailers.  This blog, the newest addition to Building with Beer, is focused on understanding the shopper and retailer insights that drive category growth specifically in C-Stores.  Each month we will share new category insights that will help you grow your business. 
The foundation of Building with Beer® starts with the most up-to-date, solid facts and insights. Since 2010, we've analyzed 800 million c-store transactions, conducted more than 6,100 shopper exit intercepts, studied more than 2.9 million in-store visitors and 52 million c-store baskets nationwide with VideoMining, and talked with c-store shoppers across the country in focus groups. Through our partnership with NACS, we studied 8,000 shoppers in the Annual Convenience Tracking Program, as well as firms representing 18,517 stores in the State of the Industry report to fuel our thinking.