Foodservice/Prepared Food: Tyson Convenience
Get great content like this right in your inbox.
Subscribe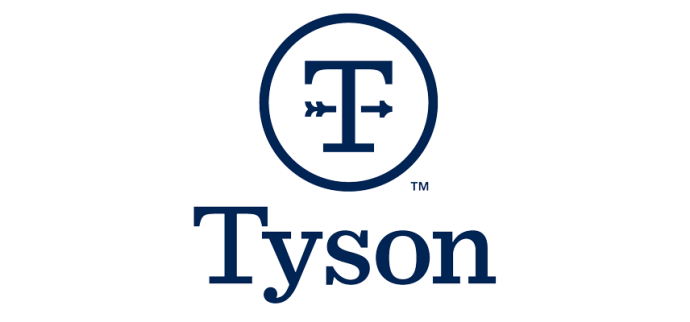 Tyson Convenience, a trusted partner in the convenience channel, is dedicated to innovating for the benefit of retailers of all sizes by providing a broad and continually expanding portfolio of products and leading brands, as well as unparalleled support.
At the 2017 NACS Show, Tyson Convenience introduced new product innovations and on-trend offerings, including the following seven items:
Tyson Red Label Chicken with No Antibiotics Ever, with a better combination of quality and performance that enables retailers to manage costs and menu quality.

Hillshire Farm Sausage Rolls wrapped in a variety of flavorful breads.

Tyson Chicken To Go Packaging featuring four new fully cooked items.

Fresh-Cut Sandwiches, which include the finest ingredients like homestyle breads, natural cheeses and premium meats, and are protected in Flavor-Guard clear packaging with a recessed, rigid lid to create a secure seal that ensures fresh taste up to 24 days.

The Hot 'n' Ready breakfast line upgraded to include: more bacon flavor in every bite; improvements to its homestyle biscuits with a more buttermilk taste; and updates to its packaging, including a window for easy product viewing, giving a fresh-made look and feel while protecting the sandwich and sealing in the flavor.

Tyson Single-Serve Chicken Nuggets in special microwaveable packages that help crisp the product and allow for easy heating in-store or at home in only minutes.

Hillshire Snacking Small Plates, which offer unique flavor pairings of tender cuts of pork or beef with premium, natural cheeses.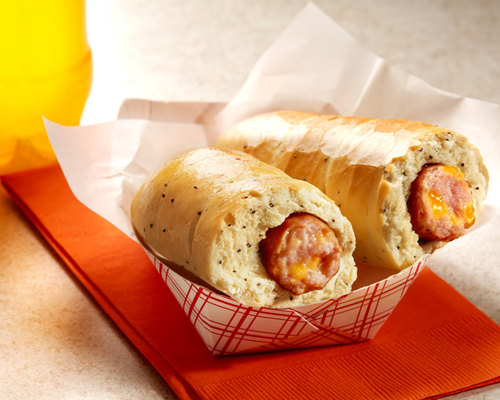 Also in 2017, Tyson Convenience expanded its turnkey hot grab-and-go program with additional brands and in-store support to help retailers enter or expand their assortment in the snacking and grab-and-go categories.
Bringing new options to the successful Ball Park–Hillshire Farm roller grill program was the next step in an already tremendously successful roller grill program with nationwide distribution that features the No. 1 brand in retail for the product categories (IRI Total US Multi-Outlet data through Aug. 6, 2017). New Hillshire Farm Premium Chicken Sausage Skinless Links deliver on-trend, bold flavors and create an opportunity to not only offer something new to current category shoppers, but also bring in new shoppers desiring health-conscious alternatives.
Upon acquiring AdvancePierre, Tyson Convenience has become home to an expanding line of Fresh-Cut Sandwiches. In the past year, Fresh-Cut rolled out 13 new varieties, featuring the freshest ingredients and protective Flavor-Guard clear packaging, which uses a recessed, rigid lid to create a secure seal for locked-in freshness and a sturdy, protective clamshell to afford consumers a 360-degree view of the product. Fresh-Cut subs' paper packaging has similar flavor-protective properties and includes a window. These packaging innovations were created to meet consumers' desire for an unobstructed view of a product's freshness, as well as to make the selection process easier for both consumers and operators.
Tyson also offers turnkey equipment solutions to fit retailers' needs across the foodservice spectrum, from retailers new to foodservice to more experienced retailers interested in expanding their offering. There is a significant emphasis beyond its own products by providing consumer insights and in-store support to help retailers grow in today's changing convenience channel.