Industry Roundup: The Top 10 Most-Read Stories of December 2017
Get great content like this right in your inbox.
Subscribe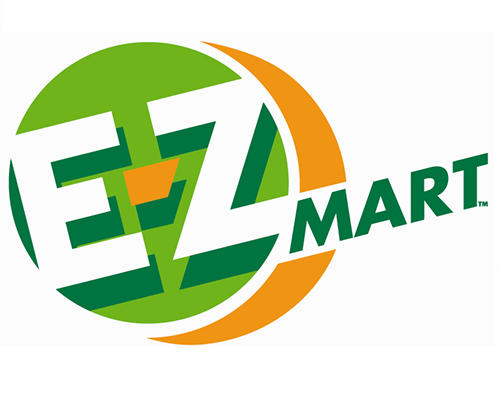 NATIONAL REPORT — Companies coming together, business development and ways to connect with consumers were among the topics most important to CSNews Online readers last month.
In the latest Industry Roundup, we present the top 10 most-read stories for the month of December, based on reader views:
1) E-Z Mart Sells to GPM Investments
E-Mart Stores Inc. has reached an agreement to sell its 273 convenience stores to GPM Investments LLC. The stores, located in Texas, Oklahoma, Louisiana and Arkansas, will expand GPM's footprint into the Southwest.
2) Post-Acquisition, 7-Eleven's Plans for Sunoco Stores Are Two-Fold
In a recent interview with Convenience Store News, DePinto said he views the Sunoco acquisition more as two separate entities: the first one being the Susser Holdings business in South Texas, and the other being the Sunoco stores in the Northeast and Florida.
"Susser built an incredible business and we are really excited about that part of the business. The South Texas customer is heavily Mexican-American, so we can learn a lot about how to cater to that consumer," DePinto said.
3) 7-Eleven CEO Joseph DePinto Sees Amazon as 'Co-Opetition'
"We can cooperate with them. We have something they want — great distribution points in our stores," he said. Even though he sees Amazon as more of an opportunity than a threat, DePinto does not advise his fellow convenience store retailers to take their sights off Amazon because if there's a consumer need not being met, Amazon is going to solve for it.
4) McLane Opens New Technologically Advanced Grocery Distribution Center in Ohio
Upon opening, the 417,338-square-foot facility will employ 400 to 500 people. The advanced features of the distribution center will enable it to deliver more than 325,000 picks of items per day at peak operations, according to the company.
5) 7-Eleven & Sunoco Anticipate a Closing in January
In addition to the convenience stores spread across 18 states, the transaction includes the associated trademarks and intellectual property of Sunoco's Laredo Taco Co. and Stripes brands. Also as part of the pact, Sunoco is entering into a 15-year take-or-pay fuel supply agreement with a 7-Eleven subsidiary, under which Sunoco will supply approximately 2.2 billion gallons of fuel annually.
6) Boomshack Bodega Aims to Bring New York Style to Minnesota
Features of Boomshack Bodega include: locally sourced produce delivered every other day; hot food made on-site; the self-serve "Boom It Up Bar," a condiment station featuring relish, sauces, pickles and side items like coleslaw; and real silverware for dine-in customers.
7) Wawa's First Washington, D.C. Store & Its Largest Yet Will Open Dec. 14
Wawa Inc.'s first convenience store in the nation's capital celebrated its grand opening on Thursday, Dec. 14. Located at 1111 19th St. NW in the central business district, the store occupies 9,200 square feet, making it the largest Wawa location to date.
8) A Chat With 7-Eleven's Chief Digital Officer
Singh was drawn to 7-Eleven because with 8,900 stores in the U.S. and 64,000 stores globally, there's an existing physical strength that can be combined with the power of digital. Furthermore, more than 50 percent of the U.S. population is within a mile of a 7-Eleven store. "I call it a #makeropportunity," he told Convenience Store News.
9) Kroger's C-store Review Sparks Industry's Interest
At its annual Investor Conference in October, Kroger announced that it was beginning a strategic review of its c-store assets to determine whether they would be more valuable outside of the company than as part of it.
10) Which C-store Brands Are On the 'Nice List' for Customer Service?
In the spirit of the holiday season, GasBuddy compiled the convenience store and gas station brands with the highest ratings for customer service — placing them on the nice list when it comes to assisting customers and creating a pleasant experience for them.