03/14/2018
Industry Roundup: The Top 10 Most-Read Stories of February 2018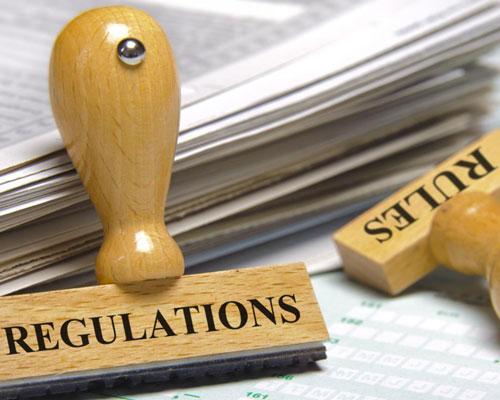 NATIONAL REPORT — Various convenience store chains' plans for growth were among the stories important to CSNews Online readers last month. In the latest Industry Roundup, we present the top 10 most-read stories for the month of February, based on reader views:
1) Immigration Compliance Must-Knows for C-store Retailers
Guidepost Solutions CEO Julie Myers Wood and Managing Director John Connolly co-presented a webinar titled "What Every Convenience Store Should Know About Immigration Compliance" hosted by NACS, the Association for Convenience & Fuel Retailing. It sought to answer retailer questions about the impact on the industry, how to prepare for ICE arriving at locations, the current administration's focus and efforts pertaining to immigration, and what the future of immigration under Trump's administration holds.
2) Three Distinguishing Characteristics of Female C-store Shoppers
Men still shop at c-stores more than women, but the exclusive 2018 Convenience Store News Realities of the Aisle consumer study shows that the gap between genders is shrinking. Of women who currently shop a c-store at least once a month, approximately 11 percent are doing so "almost every day," compared to 14 percent of men who said the same. Forty-four percent of women pegged their c-store shopping frequency at two to three times a week, compared to 48 percent of male shoppers.
3) What Millennials Want From Their C-store Shopping Experiences
Like other generations, when millennials head to c-stores, they are looking to fill up their gas tank and grab a bite to eat. Seventy-three percent purchase gasoline at a c-store once a week, compared to 71 percent of other generations, contradicting the conventional wisdom that millennials as a group are driving less. Many of these trips for gas also include in-store purchases.
4) Motiva Doubles Sales Force to Accelerate 76 Brand Expansion
The company plans to increase print, digital, social and broadcast marketing and advertising in 2018. It intends to grow its supply and support of 76-branded retail stations by 250 sites annually, as the momentum of its aggressive growth strategy for the brand strengthens.
5) Kroger Makes $2.15B Deal to Sell C-store Business
A new player is entering the U.S. convenience channel. The Kroger Co. and EG Group, a privately held convenience and gas retailer based in the United Kingdom, reached a definitive agreement for the sale of Kroger's convenience store business unit to EG Group for $2.15 billion.
6) Five C-store Chains Rank Among Top 100 Restaurants
Nation's Restaurant News' latest Top 100 report features five c-store retailers: Wawa Inc., Sheetz Inc., Casey's General Store, 7-Eleven Inc. and Circle K. While c-store leaders like Wawa and Sheetz have been innovating for years with self-ordering kiosks and specialty foods, Casey's has been aggressively carving out a unique niche with scratch-made pizza, including delivery in many of its locations.
7) RaceTrac Charts Major New Market Expansion
The Atlanta-based convenience store retailer is embarking on its first move into a new market in more than 15 years. RaceTrac plans to open 30 new convenience stores in Middle Tennessee by 2023. The expansion will create 600-plus jobs.
8) Four Reasons Why Hispanics Are Lucrative C-store Shoppers
Hispanic consumers, a multifaceted and diverse group composed of many different subcultures, are widely recognized as critical to the current and future success of U.S. retailers. Hispanic buying power surpassed $1.4 trillion last year and is expected to reach $1.8 trillion by 2021, according to market researcher Nielsen.
9) Senators Urge FDA to Reject iQOS Application
Ten federal lawmakers have come together to ask the Food and Drug Administration to reject Philip Morris International's bid to market its heat-not-burn product as a modified risk tobacco product. The senators voiced their concern around the tobacco company's Modified Risk Tobacco Product application for iQOS in a letter to the FDA's commissioner, Scott Gottlieb.
10) What We Know About the New Owner of Kroger's C-stores
Under terms of the agreement, EG Group will continue to operate the 700-plus stores under their current banners — which include Turkey Hill, Loaf 'N Jug, Kwik Shop, Tom Thumb and Quik Stop. It will also establish a North American headquarters in Cincinnati, Kroger's hometown. The company, also known as Euro Garages, carries a large portfolio across the pond, but what does it mean for the U.S. c-store business?