Sunoco Acquires BRENCO Fuel Distribution Business
Get great content like this right in your inbox.
Subscribe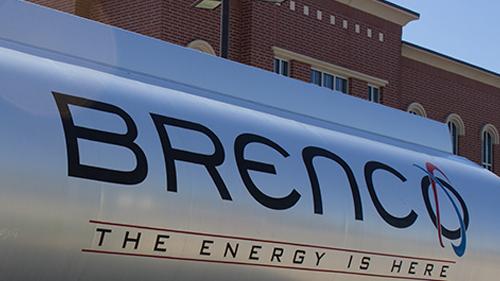 DALLAS — Sunoco LP added another fuel distribution business to its portfolio.
The Dallas-based company acquired Bryan, Texas-based BRENCO Marketing Corp. for approximately $24 million plus working capital. The wholesale fuels business distributes approximately 95 million gallons of fuel annually across a network of roughly 160 dealer and commission agent-operated locations and 100 commercial accounts in central and east Texas. 
The acquisition is consistent with Sunoco's strategy of utilizing its scale to grow the core fuel distribution business. The transaction was funded using cash on hand and amounts available under Sunoco's revolving credit facility.
Earlier this year Sunoco completed its transition to a leading national fuel distributor when it sold the majority retail assets — roughly 1,100 locations — to Dallas-based 7-Eleven Inc. for $3.3 billion.
When the deal was announced in 2017, Sunoco said the transaction was the first step in a strategic shift away from company-operated convenience stores to focus on its fuel supply business, as Convenience Store News previously reported.
Moving forward with that strategy, it inked a definitive agreement to purchase certain assets from Superior Plus Corp. for approximately $40 million plus working capital adjustments in April.
The transaction consisted of a network of approximately 100 dealers, several hundred commercial contracts and three terminals, which are connected to major pipelines serving the Upstate New York market.
The wholesale fuels business sells approximately 200 million gallons of fuel annually through multiple channels. The three terminals have a combined 17 tanks with 429,000 barrels of storage capacity.
In addition, on Aug. 1, Sunoco wrapped up its purchase of the equity interests of Decatur, Texas-based Sandford Energy LLC, Sandford Transportation LLC and their respective subsidiaries for approximately $66 million plus working capital adjustments. The acquired wholesale fuels business distributes approximately 115 million gallons of fuel annually to exploration, drilling and oil field services customers, primarily in basins in Central and West Texas and Oklahoma. 
Sunoco is a master limited partnership that distributes motor fuel to approximately 9,900 retail stores, commission agent locations, independent dealers, commercial customers and distributors located in more than 30 states. Its general partner is owned by Energy Transfer Equity LP.