Sunoco Ready to Grow as 'Premier Fuel Logistics Company'
Get great content like this right in your inbox.
Subscribe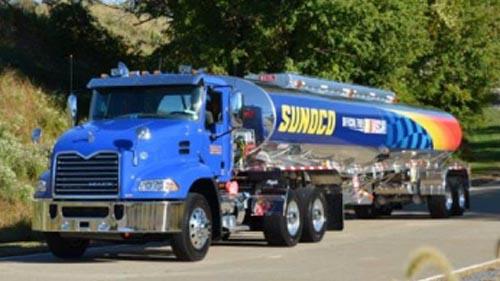 DALLAS — The first quarter of 2018 proved to be a busy one for Sunoco LP as the company ticked off several major steps in its transformation journey.
"Last year, we outlined a plan and during the first quarter, we executed on this plan," President and CEO Joe Kim said during Sunoco's first-quarter 2018 earnings call on May 10.
During the quarter, the company closed the books on the sale of nearly all of its retail assets to Irving, Texas-based 7-Eleven Inc.; it converted 200-plus sites mainly located in west Texas to the commission agent model; and it "fixed its balance sheet," Kim explained.
"We now have the foundation in place to materially grow," he said, citing Sunoco's announcement in April that it inked a definitive agreement to purchase certain assets from Superior Plus Corp. for approximately $40 million plus working capital adjustments. 
The transaction consists of a network of approximately 100 dealers, several hundred commercial contracts, and three terminals that are connected to major pipelines serving the Upstate New York market.
"This acquisition serves as a blueprint for small bolt-on deals," he said, noting that highlights of the deal include a 200-million-gallon-a-year wholesale business, three terminals that provide fee-based cash flow, and material commercial and G&A [general and administrative expense] synergies, with the ability to add additional customers.
"This acquisition is one example of the type of opportunities we continue to pursue in a fragmented marketplace. We have developed a robust pipeline of potential M&A [merger and acquisition] opportunities. We'll be deliberate to only pursue the most attractive opportunities that meet or exceed our financial targets," Kim explained.
Looking to the future, the chief executive said Sunoco has a solid underlying business anchored by its take-or-pay fuel contracts and real estate income. 
"In just over 12 months, we have transformed Sunoco LP to what I consider to be the premier independent fuel supply logistics company," said Kim.
Transformational Activities
On Jan. 23, Sunoco closed the sale of the majority of its retail assets to 7-Eleven for roughly $3.2 billion. The same day, the company also issued $2.2 billion in new senior unsecured notes.
"We used the proceeds from the retail asset divestiture and refinancing to restructure our balance sheet, which included the repayment of approximately $2 billion in secured debt, the repurchase of $540 million of common units, and the repurchase of $300 million of preferred units," explained Scott Grischow, director of investor relations and treasury.
In addition, Sunoco converted 33 retail fuel outlets that it was required to keep by the Federal Trade Commission (FTC) as part of the 7-Eleven deal to its commission agent channel.
Related moves have continued in the second quarter. In early April, Sunoco acquired 26 retail fuel outlets from 7-Eleven, as required by the FTC. These sites were also converted to its commission agent channel by the middle of April.
"As we have said in the past, we are excited about this channel, as it allows us to retain material fuel distribution income, while also receiving a stable rental income stream from the agents," Grischow said.
The month of April also saw Sunoco complete the conversion of 207 fuel outlets in west Texas, Oklahoma and New Mexico to the commission agent channel, which, according to Grischow, "also allows us to participate in the upside in the Permian Basin and maintain full optionality to sell this package of sites in the future."
With these conversions completed, Sunoco's retail footprint at the beginning of the second quarter consisted of just 21 sites along the New Jersey Turnpike and 54 sites in Hawaii.
The start of the second quarter also marked the official start of Sunoco's 15-year, take-or-pay 7-Eleven fuel supply agreement. However, Sunoco did deliver fuel to 7-Eleven in the timeframe between the close of the transactions and the end of the first quarter.
The first step-up for the guaranteed growth volumes began April 1. Sunoco expects a full quarterly run rate contribution starting in the second quarter of 2018 under the supply agreement of approximately 500 million gallons. The remaining annual growth components will phase in each April, with growth of 200 million gallons in April 2019 and growth of 100 million gallons each in 2020 and 2021, Grischow explained.
Q1 Financial Results
Sunoco recorded a net loss of $315 million in Q1 2018, compared to a $1-million gain a year ago. The loss included a $204-million income tax expense, largely attributable to the gain on the 7-Eleven sale, and a $129-million loss extinguishing debt and preferred securities related to the balance sheet restructuring, according to Thomas Miller, chief financial officer.
Total adjusted EBITDA was down $46 million to $109 million in combination with the restructured balance sheet, Miller added.
After removing divested retail results, adjusted EBITDA for operations would have been $129 million. This amount includes roughly $4 million for non-recurring expenses associated with converting the 207 west Texas locations to commission agent sites.
Total fuel volume for Q1 was 1.86 billion gallons and, according to Miller, Sunoco anticipates volume will trend higher throughout the year, driven by growth in its wholesale business and typical seasonality trends. Fuel margin for the quarter was 9 cents per gallon.
In addition, Sunoco invested $19 million in capital expenditures, consisting of $16 million of growth capital and $3 million of maintenance capital, in the quarter.
Dallas-based Sunoco is a master limited partnership that distributes motor fuel to approximately 9,200 convenience stores, independent dealers, commercial customers and distributors located in more than 30 states. Its general partner is owned by Energy Transfer Equity LP.