Industry Roundup: The Top 10 Most-Read Stories of June 2018
Get great content like this right in your inbox.
Subscribe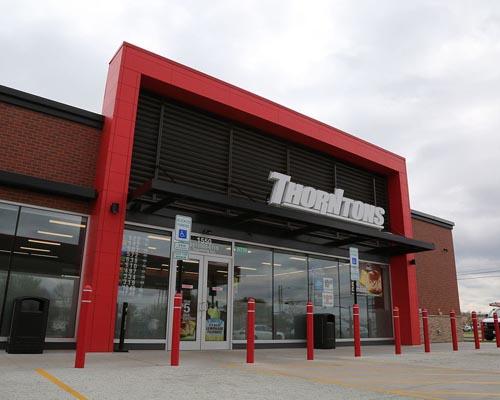 NATIONAL REPORT — Companies coming together, business development and ways to connect with consumers were among the topics most important to Convenience Store News Online readers last month. In the latest Industry Roundup, we present the top 10 most-read stories for the month of June, based on reader views:
1) Derek Gaskins Leaves Rutter's to Join Yesway
Yesway is adding a new member to its executive team: Derek Gaskins, formerly of Rutter's. Gaskins will assume the position of senior vice president of merchandising and procurement at Yesway's Beverly, Mass., office, overseeing the chain's entire marketing team.
2) Wawa Reinvents Hoagiefest for Summer 2018 Campaign
After a 10-year run of a 1960s-themed campaign, the convenience retailer is going more modern for the summer 2018 Hoagiefest with new graphics, special effects and contemporary music. In addition, Wawa is introducing special pricing during Hoagiefest for all three hoagie sizes in all varieties: $3 for Junior, $4 for a Shorti and $5 for a Classic.
3) Casey's Puts Value Creation Plan Into Action
In early March, Casey's unveiled its new value creation plan, which is comprised of several key programs and drivers, including enhanced store performance through a new fleet card program, price optimization and digital engagement programs. The plan also includes a continuing focus on controlling operating expenses and capital reallocation.
4) Who Is the Most Likely Suitor in Possible Thorntons Sale?
In a recent blog post, the Oil Price Information Service (OPIS) named several well-known convenience industry players as bidders, including Irving, Texas-based 7-Eleven Inc. and Brentwood, Tenn.-based MAPCO, which is owned U.S. subsidiary of Compañía de Petróleos de Chile COPEC S.A. Ankeny, Iowa-based Casey's General Stores Inc. "could even be a buyer, given the challenge it has in gaining the scale necessary to avoid being a takeover candidate," according to OPIS.
5) If You're Looking to Attract Gen Z, Technology Is the Way
Generation Z, the generation after millennials, is the first generation that has truly grown up in a purely technology-driven world. Accordingly, Gen Z — more so than any other generation — is primed to respond strongly to technology offerings. Tech is an important tool to gain and keep these consumers. Convenience store retailers must remember "this generation, even more so than millennials, has only known a mobile world," noted David Brewis, chief marketing officer at New York-based Amplience, a provider of ecommerce retail solutions.
6) New York City Raises Base Price for Cigarettes to $13 a Pack
According to the New York City Health Department, the base price for a pack of cigarettes ticked up to $13 on June 1. The price tag makes it the highest pack price in the United States. The increase was set in motion this past August when city officials passed Local Law 145, which requires retailers to sell cigarettes for a minimum retail price of $13 per pack.
7) The 10 Driving Forces of Change You Should Be Capitalizing On
The best way to manage the future, according to innovation expert Robert Tucker, is to capitalize on the driving forces of change. "The old rules are out the window, and new ones are still being written," said Tucker. "As a futurist, I think it's important to look back to look ahead." He pointed to demographic, social, economic, regulatory and technological changes as areas of acceleration.
8) Five Steps to Crack Down on Shoplifting
Some retailers have been unwilling to take action against shoplifters due to a certain level of acceptance that shoplifting is just a part of the cost of doing business, but more and more retailers are fighting back. By employing a combination of good retailing practices, improved staffing policies, technology improvements, and partnerships with law enforcement, these retailers are reducing the opportunity to shoplift.
9) TravelCenters of America's Growth Efforts Include New TA Express Brand
In addition to growing its TA and Petro Stopping brands through franchising moves, TravelCenters will unveil TA Express later this summer. According to the company, TA Express is a "smaller, more nimble concept to serve travelers, professional drivers and local motorists with top-quality diesel fuel, branded gas options, food offerings and convenience items."
10) 7-Eleven's Chief Merchandising Officer Retires
Jesus Delgado-Jenkins, executive vice president and chief merchandising officer at 7-Eleven Inc., told Convenience Store News that he has chosen to take time away from the demands of executive leadership to invest time in his family. In an email to Convenience Store News, Delgado-Jenkins wrote: "My most treasured memories at 7-Eleven are the people and franchisees. I will fondly remember the friendships and relationships cultivated over the last eight years, and the innovations we brought to market together."