Industry Roundup: The Top 10 Most-Read Stories of March 2018
Get great content like this right in your inbox.
Subscribe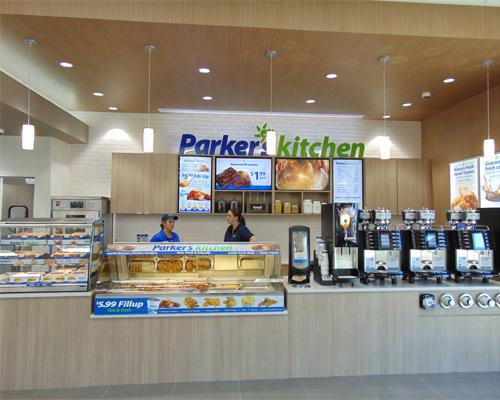 NATIONAL REPORT — Various convenience store chains' plans for growth were among the stories important to CSNews Online readers last month. In the latest Industry Roundup, we present the top 10 most-read stories for the month of March, based on reader views:
1) Parker's Adds From-Scratch Southern Comfort Food to More of Its Stores
Parker's Kitchen will be available in 30 locations when the c-store chain opens its newest store on Lady's Island, S.C., in April. The company also extended foodservice hours for all Parker's Kitchen locations to 7 p.m., which allows customers to enjoy breakfast, lunch and dinner at Parker's, according to the company.
2) Acquisitions Are Expertise of 2018 CSNews Top Growth Chain Couche-Tard
Alimentation Couche-Tard Inc. is no stranger to the annual Convenience Store News Top 20 Growth Chains ranking. In the seven years that the report has been published, the Circle K operator has earned a spot on the list six times — and each time, within the top six.
3) Sheetz HR Leader Honored at Inaugural Leadership Awards Gala
Sheetz Inc.'s Stephanie Doliveria, vice president of human resources, was honored at Great Place to Work's inaugural Great Place to Work For All Leadership Awards. The gala dinner was held March 7 at the Four Season San Francisco. The honorees consisted of female leaders from companies on the Fortune 100 Best Companies to Work For and Best Workplaces for Women lists.
4) Altria Sets Sights on Leading Reduced-Risk Tobacco Push
Altria Group Inc. traditionally has been known for its cigarette business. However, it is following the future of the tobacco category and making a big push into alternative and reduced-risk products. The company is taking a portfolio approach, focusing on three platforms: smokeless tobacco and oral nicotine-containing products, e-vapor and heated tobacco.
5) Couche-Tard Updates Status of Circle K Rebranding
Alimentation Couche-Tard Inc.'s new global Circle K brand is on the move. To date, the convenience store retailer has rebranded more than 2,500 sites in North America and 1,450 sites in Europe — where efforts have been completed in the Baltics, with Poland not far behind. In the United States, the rebranding effort is set to move west from former The Pantry Inc. locations in the Southeast now into the Midwest.
6) Putting Safety First in Foodservice
Fifteen years ago, La Crosse, Wis.-based Kwik Trip Inc. had just begun to transform its foodservice offering from a roller grill-based program to a full-fledged initiative, which would eventually be honored as Convenience Store News' Foodservice Innovator of the Year in 2015. From the onset, Kwik Trip CEO Don Zietlow pinpointed a potential occurrence that could have devastating effects on the convenience store chain: a foodborne illness.
7) New Frontiers Explored at BP Amoco Marketers Convention
The pace of change in the retail arena is faster than ever and it's easy for convenience store operators and fuel marketers to feel lost along the way. However, members of the association of BP Amoco marketers do not have to make the journey alone.
8) In Sea of Growing C-store Chains, Single-Store Operators Must Stay Relevant
The 2018 Convenience Store News Top 20 Growth Chains added a combined 2,573 net new stores to their portfolios in the past year, equating to an 11.5-percent increase. With so much growth happening in the convenience channel, one has to wonder: Is there still room for single-store operators and small mom-and-pop chains in the industry's future?
9) Are More Large C-store M&A Transactions on the Way?
While the past year saw the acquisitions of several midsize convenience store chains, it was also the sale of some of the largest industry players that grabbed headlines. Roughly 3,000 c-stores traded hands, or are in the process of, as a result of just three transactions.
10) Andeavor to Bring ARCO Brand to New Region This Spring
The company is expanding the ARCO brand to the Northern Great Plains region of North Dakota, South Dakota, Wisconsin and Minnesota. Andeavor already operates three refineries and 19 product supply terminals in the Northern Great Plains region. The operations will provide a fuel supply network for the new gas stations.