Industry Roundup: The Top 10 Most-Read Stories of April 2018
Get great content like this right in your inbox.
Subscribe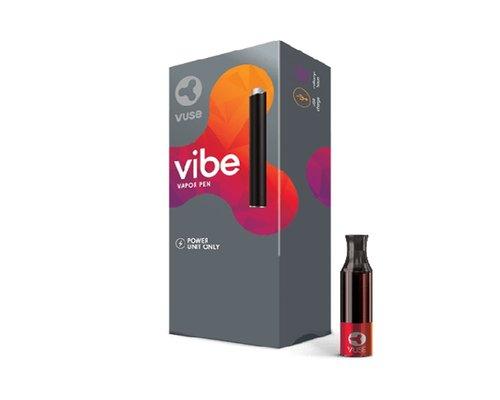 NATIONAL REPORT — Companies coming together, business development and ways to connect with consumers were among the topics most important to CSNews Online readers last month. In the latest Industry Roundup, we present the top 10 most-read stories for the month of April, based on reader views:
1) R.J. Reynolds Vapor Recalls 2.6M Vuse Vibe Power Units
R.J. Reynolds Vapor Co. voluntarily issued a nationwide safety recall of 2.6 million Vuse Vibe power units. The move comes after consumer complaints about malfunctioning batteries. According to the tobacco company, the battery issue could cause the power unit to overheat, creating a fire risk.
2) EG Group Reveals Strategy for Acquired Kroger C-stores
In the first step, the U.K.-based company is establishing a North American headquarters in Cincinnati — home of Kroger — and will continue to run the newly acquired 762 c-stores under their existing banners. The move into the U.S. convenience channel sets up an opportunity for EG Group to secure additional assets in North America, according to the company.
3) Marathon Petroleum & Andeavor Reach $23.3B Merger Agreement
Marathon Petroleum Corp. (MPC) will acquire all of Andeavor's outstanding shares, representing a total equity value of $23.3 billion and a total enterprise value of $35.6 billion. MPC and Andeavor shareholders will own approximately 66 percent and 34 percent of the combined company, respectively.
4) An Inside Look at RaceTrac's New Made-to-Order Food Program
RaceTrac's new concept convenience stores feature a full made-to-order, fresh prepared food program that takes the Atlanta-based retailer's foodservice to a higher level. It features sandwiches, wraps, a specialty hot and cold beverage bar with barista-style smoothies and shakes, and all-day breakfast items. Guests customize and order their meals on a touchscreen kiosk, and then can watch the store staff prepare their food.
5) Jay Ricker & Rick Brindle Selected for CSNews Hall of Fame Induction
The newest Hall of Famers, along with the 2018 Convenience Store News Retailer Executive of the Year, will be honored at a gala banquet and induction ceremony this fall in Indianapolis, near the Anderson, Ind., headquarters of Ricker Oil, operator of 56 Ricker's convenience stores.
6) Ferrero Wraps Up Acquisition of Nestlé USA's Confectionery Business
It's a wrap on the Ferrero Group-Nestlé USA Confectionary Business acquisition. The all-cash transaction has been completed upon customary approvals and closing conditions. The deal makes Ferrero the third-largest chocolate confectionery in the world.
7) 7-Eleven Among Top Retailers in Customer Experience Ratings
7-Eleven Inc. made the cut of the top retailers delivering quality customer experience. The c-store chain achieved a rating of 73 percent in the 2018 Temkin Experience Ratings, an annual customer experience benchmark of companies based on a survey of 10,000 consumers in the United States.
8) Identity of Sunoco LP's Commission Agent Revealed
Sunoco LP stayed local when selecting the commission agent for 207 retail locations in west Texas, Oklahoma and New Mexico. Jack Whitney, president and CEO of CAL's Convenience, told the Press-Reporter in an e-mail that his company has entered into a commission agent agreement "to own and operate the business of the Stripes convenience store locations."
9) Speedway to Acquire 78 New York Convenience Stores
Speedway LLC has picked up 78 New York convenience stores held by Petr-All Petroleum Consulting Corp. These stores are located primarily in the Syracuse, Rochester and Buffalo markets. They operate under the Express Mart brand. Following the acquisition, the 78 c-stores will be rebranded to Speedway.
10) Are Cashierless Convenience Stores the Future?
While Amazon has not revealed the exact technology being used in the Amazon Go store, experts believe its system utilizes artificial intelligence with cameras and facial recognition, in conjunction with sensors on the shelves and the mobile app. Customers are also required to have an Amazon account. Some experts are referring to the technology as a "disruptor" that will cause others to provide a similar service.