Industry Roundup: The Top 10 Most-Read Stories of August 2018
Get great content like this right in your inbox.
Subscribe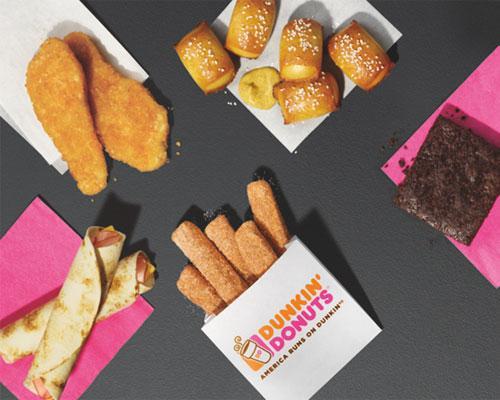 NATIONAL REPORT — As summer came to a close, Convenience Store News readers were most interested in reports on new leadership, strategic initiatives and the 2018 Top Women in Convenience. In the latest Industry Roundup, we present the top 10 most-read stories for the month of August, based on reader views:
1) More Executive Appointments Announced in Marathon & Andeavor Merger
Marathon Petroleum Corp. (MPC) continues to round up its leadership team as it nears the closing of its merger with Andeavor. "Our previously announced top executives have begun building teams of talented individuals who have tremendous depth of experience in the areas critical to our ongoing success," said MPC Chairman and CEO Gary R. Heminger. "This group of leaders will be instrumental in unlocking the extraordinary potential of this combined entity."
2) Dunkin' Donuts Launches Menu Aimed at Snacking
Dunkin' Donuts has long been a leader in the breakfast daypart, but now the coffee and doughnut chain wants to be more competitive later in the day. As part of its efforts to reach more consumers throughout the day, it launched the Dunkin' Run menu, which is aimed at take-out customers, offers a handful of items for the low price point of $2.
3) Meet the 2018 Top Women in Convenience
2018 has been heralded as The Year of the Woman. From women's marches taking place in cities across the nation, to the #MeToo movement, to the hundreds of women running for major political offices this year, it appears The Golden Age of Women has arrived. With this backdrop, Convenience Store News honors its fifth class of Top Women in Convenience, an exceptional group of 45 female leaders who are making their mark on the industry.
4) Pilot Flying J Lays Off Employees as Part of Restructuring
The travel center operator gave notice to 50 employees at its Knoxville, Tenn., headquarters. The decision came after consulting firm Deloitte completed an analysis of the company's business to identify resources that could be reallocated to streamline its operations, a company spokesperson said.
5) Murphy USA Hits the Gas Pedal on New Loyalty Program
Murphy USA Inc. saw significant results from its Murphy Drive Rewards loyalty program during the first two months of the pilot, which began in June, President and CEO Andrew Clyde reported during the company's second-quarter 2018 earnings call on Aug. 2. Since rolling out stage one of the pilot at 200 convenience stores in Texas and Tennessee, nearly 1 million customers have participated.
6) PHOTO GALLERY: Inside Rutter's Largest C-store Yet
Rutter's held a grand-opening celebration for its largest store yet, a 10,500-square-foot convenience store located 17 miles north of Harrisburg on busy Route 22 along the Susquehanna River. Rutter's President and CEO Scott Hartman cut the ribbon on the chain's 71st store in front of several generations of Rutter family members, store and headquarter associates, and customers.
7) Jack Stout Named New 7-Eleven Chief Merchant
7-Eleven Inc. named company veteran Jack Stout as its new senior vice president, merchandising, marketing and demand chain. Stout replaces former Executive Vice President and Chief Merchandising Officer Jesus Delgado-Jenkins, who announced in June he was retiring to spend more time with his family.
8) Wawa Tests New Checkout Kiosks
Set on rolling swivel casters, the moveable setup consists of a small counter to place drinks, food or other purchases while customers are being rung up. It is outfitted with a barcode scanner, a credit card reader and a plastic bagging station all within a total footprint no bigger than a mailbox.
9) Thorntons Takes Top Spot Among Gas Retailers for Customer Satisfaction
EnergyPoint Research named Thorntons Inc. as the top-ranked retailer in its 2018 Gasoline Retailers Customer Satisfaction Survey. Along with achieving the top overall rating for total customer satisfaction, Thorntons also received first place ratings in service quality and value.
10) How C-stores Can Rival the Amazon Customer Experience
Convenience store operators are faced with the very real threat that Amazon has become. In a case of you can run, but you can't hide, the channel needs to step up its game before it falls victim to the threat, like other retailers before.