Industry Roundup: The Top 10 Most-Read Stories of July 2018
Get great content like this right in your inbox.
Subscribe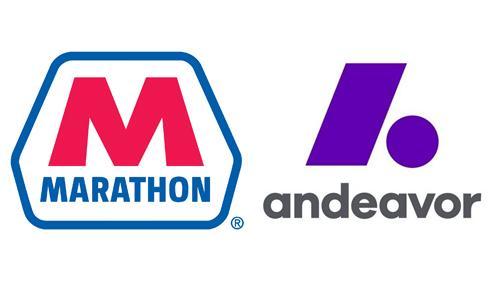 NATIONAL REPORT — Companies coming together, business development and ways to connect with consumers were among the topics most important to Convenience Store News readers last month. In the latest Industry Roundup, we present the top 10 most-read stories for the month of July, based on reader views:
1) Marathon Petroleum & Andeavor Merger Moves Closer to Reality
The two companies said on July 2 that the waiting period under the Hart-Scott-Rodino Antitrust Improvements Act of 1976 expired in connection with the proposed transaction. The parties have also received the necessary regulatory clearance by the Canadian Commissioner of Competition pursuant to the Competition Act in Canada.
2) New Slurpee Flavor Debuts Just in Time for 7-Eleven Day 2018
On July 11, customers received a free small Slurpee drink in honor of the retailer's birthday. The promotion ran from 11 a.m. to 7 p.m. at 7-Eleven stores nationwide. In addition, to mark the 91st milestone, 7-Eleven Inc. turned breakfast cereal favorite Cap'n Crunch's Crunch Berries into its latest Slurpee flavor.
3) Circle K Kicks Off First Multi-National Polar Pop Promo
Circle K invited its customers to quench their thirst this summer through the "Your Cup. Your Rules." Polar Pop promotion. The convenience store retailer's first multi-national promotional campaign is designed to enhance brand awareness and customer engagement with its signature item, the Polar Pop cup.
4) Exxon Mobil Introduces New Loyalty Program to Replace Plenti
ExxonMobil launched Exxon Mobil Rewards+ on July 11, a new loyalty program that enables customers to earn and redeem points on fuel, car washes and convenience store purchases at participating Exxon and Mobil stations across the United States. It replaces the previous Plenti program.
5) Top 100: Smaller Chains Are the Biggest Movers
Four of last year's top 25 chains — including CST Brands Inc., Western Refining Inc. and Holiday Cos. — disappeared from this year's Convenience Store News Top 100 ranking on account of acquisitions. This paved the way for several new names to join this year's Top 100, and for several smaller chains to make big moves on the list. Seven chains on this year's Top 100 jumped 10 or more spots in ranking year over year, with six of those seven being smaller chains operating less than 125 stores each.
6) Pilot Flying J Details Key Milestones of 2018's Second Quarter
Pilot Flying J continues to soar in the second half of 2018. Highlights from its second quarter included nine new store openings, expansion into five states, four new Service Centers and Roadside Assistance trucks, 294 new truck parking spaces, the creation of more than 500 new jobs, 57 new diesel lanes and 32 new showers. During Q2, Pilot Flying J completed five Facility Enhancement projects.
7) Imperial Trading Co. Expands in Midwest With S. Abraham & Sons Acquisition
As a result of Imperial purchasing the stock, the merged company will become the fifth-largest convenience store distributor in the United States, with service capabilities from the U.S.-Canadian border to the Gulf of Mexico. Imperial and SAS will now supply more than 5,000 retail locations.
8) Riiser Fuels Acquires Mad Max Convenience Stores
Riiser Fuels Holdings LLC completed its second deal in Wisconsin, this time picking up the Mad Max Convenience Stores chain. The transaction, which closed on July 17, adds 11 c-stores to Riiser Fuels' portfolio.
9) Couche-Tard Plots More In-Store Improvements as Company Grows
Not all growth at Alimentation Couche-Tard Inc. has been through acquisitions. While boosting its store count by way of M&A activity and new builds, the Canada-based retailer has also been boosting store-level improvement initiatives. Starting at the forecourt, Couche-Tard this year "did significant work" improving its fuel business, including investing in the Circle K fuel brand, according to President and CEO Brian Hannasch.
10) Top 100: 7-Eleven & Couche-Tard Continue to Dominate the C-store Industry
In the past year, Irving, Texas-based 7-Eleven Inc. added roughly 1,000 stores across 17 states when it acquired most of the retail assets of Dallas-based Sunoco LP. Meanwhile, Laval, Quebec-based Alimentation Couche-Tard Inc. kept up its reputation as an aggressive acquirer by adding CST Brands Inc. (roughly 1,300 stores) and Holiday Cos. (500-plus stores) to its ever-growing portfolio.